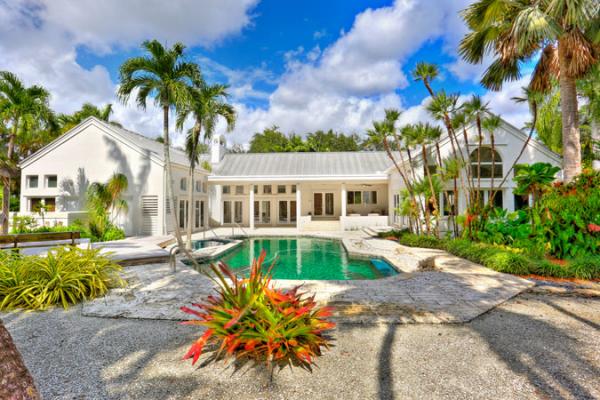 - December 3, 2020 /NewsNetwork/ —
South Miami luxury real estate brokerage Ashley Cusack Team announced the launch of an updated range of virtual open house viewings, 3D tours, and live video call tours of all properties in its inventory. Top Miami Realtor Ashley Cusack works directly with buyers and sellers of luxury homes, waterfront homes, condos and townhouses, as well as mansions, in the Coral Gables, South Miami and Coconut Grove areas.
More information about Ashley Cusack Team is available at https://ashleycusack.com
The latest announcement comes as the pandemic has created an intensely strong market for residential homes in Southern Florida's luxury real estate segment. According to the Miami Association of Realtors, low mortgage rates, high property desirability, and remote work opportunities have resulted in a 55 percent increase in quarter-on-quarter demand for single-family luxury homes, high-end townhomes, and waterfront luxury properties in Miami-Dade County.
Adding to this surge in buyers is an increasing trend for families to move out of the high rise apartment and condo buildings of Brickell, Miami Beach and other areas in Miami-Dade, and importantly also from other areas in the country, particularly from the North East and West coast metropolitan areas.
The Coral Gables, FL based real estate expert has updated its range of live video tours, 3D tours, and virtual open house viewings for all Berkshire Hathaway HomeServices EWM Realty properties. Ashley Cusack Team leverages the latest technology to help clients buy and sell homes in South Miami-Dades's booming real estate market.
Ashley Cusack and her team of Coral Gables real estate experts feature current listings in Coral Gables, Coconut Grove, High Pines, Ponce Davis, Pinecrest, Miami Shores, and South Miami.
With more than 30 years as a trusted Realtor in Coral Gables, South Miami and Coconut Grove, Ashley Cusack focuses on helping sellers find the right buyer, get the highest possible value for their home, and enjoy an efficient, expertly crafted sales process. She works closely with buyers to understand their needs, provides trustworthy advice, and connects them with a wide range of luxury properties that have a high potential of meeting their individual requirements.
The Ashley Cusack Team manages the buy-side and the sell-side of the Coral Gables area luxury real estate transactions. The team offers virtual open house viewings, vlogs, and live home tours of properties in gated communities, new constructions, luxury rentals, and newly renovated homes. The top real estate professionals manage the sales process efficiently and safely, using video appointments to connect with local, national and international clients.
Visit https://ashleycusack.com/virtual-real-estate for virtual viewings of top luxury homes in Coral Gables.
According to a spokesperson for the luxury home specialists, "the pandemic has changed the way we do business, and so we're excited to be able to showcase our portfolio of luxury properties in Coral Gables, South Miami and Coconut Grove using video and 3D technology. Despite the challenges these times have presented to viewing real estate in person, we remain committed to providing the most trusted personalized comprehensive concierge Realtor services Miami has to offer."
The Ashley Cusack Team of Berkshire Hathaway HomeServices EWM Realty has earned a strong reputation as Coral Gables' most trusted and respected luxury real estate brokerage. In addition to historical Coral Gables, they focus on Coconut Grove, South Miami, High Pines, Ponce Davis, Pinecrest and Miami Shores.
The team is headed by Miami native and top residential Realtor Ashley Cusack. Cusack is in the upper half of the top 1 percent of Realtors nationwide and has been recognized by the Miami-Dade Chamber of Commerce, Miami Agent Magazine, and NYC magazine "The Real Deal". She has been recognized in the 2015, 2017, and 2020 Who's Who of Miami Residential Real Estate.
In an active market cycle like this area is currently experiencing, deals are moving quickly, and working with an experienced realtor is essential for both buyers and sellers. Ashley is a Miami native and has been a top producing realtor in the Miami luxury market for nearly 30 years.
For more information about buying or selling luxury homes in Coral Gables and surrounding areas, visit the URL above.
Release ID: 88988235