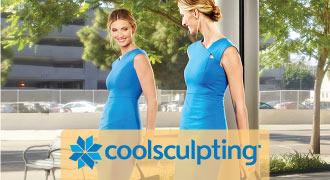 - April 10, 2019 /PressCable/ —
Palm Beach, Florida- Renowned Cosmetic Center, New Radiance, who have multiple locations across South Florida including Fort Lauderdale, Florida have become the experts in CoolSculpting treatments in addition to their impressive list of trendy services now offered at their many locations. New Radiance Cosmetic Center of Fort Lauderdale is excited to offer the FDA-cleared CoolSculpting procedure, which, they say is definitely one of the most sought after procedures in Fort Lauderdale, Florida. The popular procedure, which is non-invasive, with little to no downtime is designed to non-surgically contour the body by reducing unwanted fat through freezing.
New Radiance Cosmetic Center is looking forward to be known as the "experts" in several shaping treatments they are now open for business and offering such amazing and popular treatments such as CoolSculpting. New Radiance Cosmetic Center wants patients in the area to know the incredible Cool Sculpting procedure, which freezes away fat with new next-generation machines and applicators, is also much more affordable than it once was, many folks still think it is quite expensive, however this isn't the case at New Radiance Cosmetic Center. The "fat freezing" phenomenon has become the most popular and most researched procedure due to the affordable cost of CoolSculpting, as well as the great results with absolutely zero downtime, according to the staff at New Radiance Fort Lauderdale. They say CoolSculpting works to reduce bulges on areas such as stomachs, flanks and under the chin.
According to New Radiance, after a CoolSculpting in Fort Lauderdale procedure, the eliminated fat cells are actually gone for good, and folks can expect long-term results. The Fort Lauderdale Cosmetic Center's owner, explains, "CoolSculping is one of our favorite procedures offered we at New Radiance. CoolSculpting is a very easy, effective procedure done here in our office in Fort Lauderdale! The cost of CoolSculpting may even fit in almost anyone's budget."
The owner goes on to say, "we'd like to ensure our clients get the incredible results they desire without breaking the bank, which is why we use safe and effective in-office procedures like CoolSculpting and Ultra Femme."
New Radiance Cosmetic Center is delighted to offer CoolSculpting to folks located in and around Fort Lauderdale and South Florida however they wants the community to know they are more than a body treatment clinic, they are also a full aesthetic office offering many aesthetic procedures.
The business also offers all the popular and effective fillers, such as Juvederm, one of the most desired facial injections right now.
New Radiance Fort Lauderdale can be found at 1845 Cordova Rd, Fort Lauderdale, FL 33316
The business encourages interested parties to contact them or schedule an appointment via their website at https://radiancefortlauderdale.com/
contact the clinic directly at 954-419-3393
Release ID: 500928