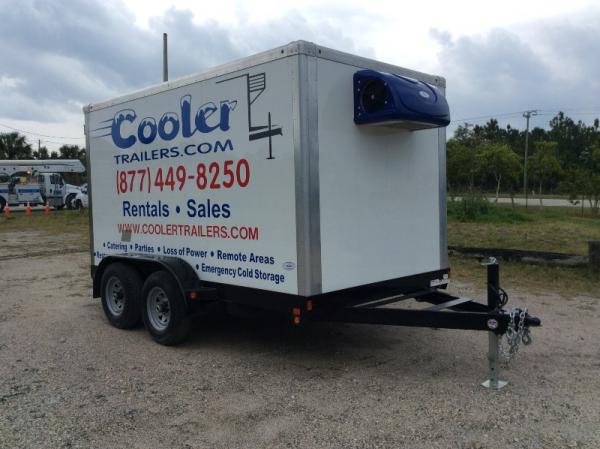 - January 11, 2022 /PressCable/ —
Cooler Trailers has announced a new upgrade to their popular small refrigerated trailers for sale.
Cooler Trailers has multiple new features designed to make life easier for Business Owners including:
New Composites – 70% Lighter and stronger
High mechanical strength – Glass reinforced plastics or (GRP) consists of thermosetting resins and glass fibers.
Corrosion and temperature resistant properties – Resins can now also be used for corrosion applications as a chemical barrier layer on the inside of a product and provide a thermal barrier from outside ambient temperatures.
A full list of changes to Cooler Trailers can be found on the company website, https://coolertrailers.com.
The changes in these Small Refrigerated Trailers were brought about due to new technology that provides superior design and superior results on new refrigerated trailers for sale.. As part of an ongoing effort to improve the user experience for Cooler Trailers, customers can expect regular updates both now and in the future.
"Glass reinforced plastics in the floor provide the same strength as steel with 70% less weight, and that allows customers to carry more frozen or refrigerated product," says Tom McBride owner of Cooler Trailers LLC.
The composite material significantly improves the insulation properties as well by blocking radiant heat from outside sources providing a thermal break to interior and keeping products colder for a longer period of time.
Combine these new features with the appropriate 115 volt refrigeration unit and the entrepreneur has a superior design that will produce superior results for years to come and provide the business owner with a better experience and resale value when the time comes.
Current customers interested in learning more about the upgrade can do so directly on the website at https://coolertrailers.com. New customers can also use the site to purchase the latest version of Cooler Trailers.
Release ID: 89059485