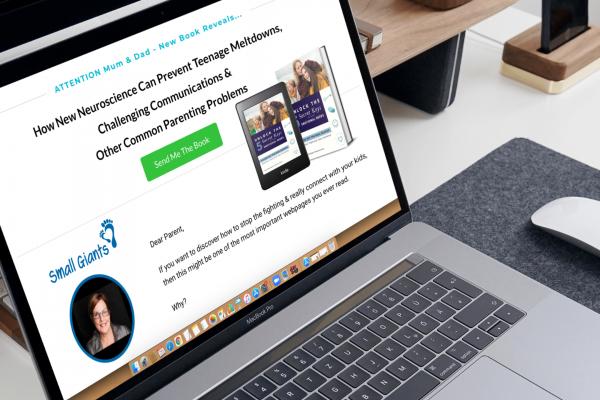 - August 26, 2021 /NewsNetwork/ —
Small Giants has released a new book detailing conversational strategies for parents dealing with difficult or disobedient teens called "Unlock the 5 Secrets Keys to their Emotional Needs" by authors Selena Hannagan and Maryanne Perry.
Complete information about the book is available at https://conversationtoolkit.com.
The book focuses on helping parents to understand the particular emotional needs of teenagers and soon-to-be teenagers, often called 'tweens'. Chapters include lessons, stories, and anecdotes from the authors own experiences and the experiences of their clients at Small Giants, a training company that specializes in helping parents improve their relationships with their tweens, teens, and young adult children.
The book takes a new look at what science reveals about the teenage mind and social engagement.
"Most parents want to have a genuine connection with their teenager, but the way that teenage brains develop and the ways they process information can present a huge challenge for unsuspecting parents – to say the least," says co-author Hannagan. "Understanding the emotional triggers behind their teens behavior can really help parents who are struggling with children who may experience sudden changes in personality, attitude, or response to natural, normal parental authority as a part of adolescence."
The authors united several years ago while working together and felt they had an instant connection and a shared sense of purpose.
Approximately two years and several drafts later, the book is finally complete.
By combining new research with co-author Maryanne Perry's methods for engineering conversations for initiating change, the authors believe they have created a new field manual for navigating difficult conversations around complex topics with teens.
Perry has spent decades working with thousands of parents of teens to adjust their conversational dynamics in other areas of life, including multiple international clients in the corporate world, and said the transition to helping her clients with their relationships at home was a natural fit.
"Once you have the blueprint, it's simple to understand the way teens react to the world around them," shared Perry. "They have different emotional needs and triggers than adults, but once those are addressed they respond incredibly well to applied management and communication techniques."
The book identifies five primary emotional keys or triggers that can affect the way teens engage in conversations with parents, other family members, friends, and peers.
It also uses frameworks and real life examples to help readers apply the concepts explained in the book.
In writing the book, the authors did not have to search far for examples beyond their interactions with clients. Between the two authors, they have raised more than a dozen children and grandchildren in their respective families.
"Our goal [in writing the book] was to help parents reclaim their relationships with their kids, especially if they're feeling disconnected or out of touch with their teen," said Hannagan. "But as parents ourselves, we also needed to create a practical framework that we could realistically and quickly apply at home with our own families."
The book is now available for purchase and immediate download for all mobile devices at the url listed above.
For more details about other programs from Small Giants, information is available at the company's main website found at https://small-giants.com.au.
Release ID: 89043186