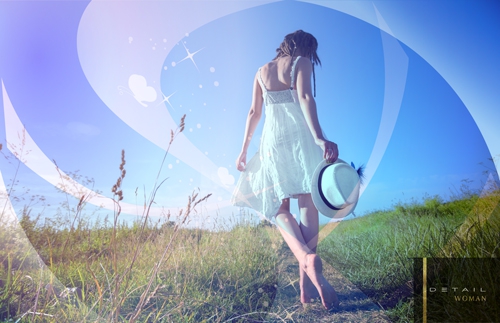 - April 5, 2016 /PressCable/ —
Detail Woman, a beauty spa & hair salon in Sydney CBD, is today recognised as being a front runner in the hairdressing and beauty industry. However the salon's success has been hard earned, with many challenges to overcome along the way.
Detail Woman has been operating in the health & beauty market for a little over 2 years and competes against notable businesses, many of which have been operating in the Sydney community for a decade or longer. They have been able to make such a strong impression on the market and gain reputation by not being purely a premier hair salon, but by being a one-stop destination for women's hair and beauty needs. Rather than having to visit multiple locations, Detail Woman offers the most popular services a woman would need to look and feel great, under the one roof.
Andrew Chim, Detail Woman's CEO spoke about the company's enviable growth, expanding on some of the decisions and motivations that led the business to the level it's currently reached.
"When Detail Woman was founded, one of the main goals was for the salon to become known for offering the highest levels of customer service in a Sydney hair salon. One of the biggest challenges we faced was being an unknown player in a very crowded niche, competing against many well-established hair salons. We'd achieved great results with Detail For Men and were looking to build on that success. Fortunately with some good people behind us, by providing ongoing staff training in customer service, and offering a wide range of services all backed by our Quality Assurance Guarantee, we were able to meet the challenge head on and establish ourselves as a real leader in the industry."
Andrew Chim also mentioned Detail Woman's future plans involve continuously identifying new services their customers will love. He hopes that by maintaining this strong focus of offering the customer exactly what they want and need, they will continue to return to the salon and refer their friends for years to come.
"Much of the company's growth has been through customer referrals. Detail Woman's Facebook page has over 110 reviews, with 102 and of those being 5 Star reviews", Andrew said proudly. Similar positive feedback was found on the company's other social media platforms, online business directories and their own website.
Where most Sydney salons do "branding advertising" with no real call to action or purpose, Andrew purposefully took a strategic approach Detail Woman's marketing. Loyal customers are offered special promotions. New customers can benefit from a complimentary first haircut. Detail team members produce engaging social media posts and online advertisements to attract new customers.
"It's vital to stay up-to-date with the frequent changes in online marketing, otherwise you won't stay in front for long," Andrew advised. "What worked last year may not work this year."
Detail Woman plans to maintain its position as a leader in Sydney's hairdressing and beauty arena, building on its success, finding new ways to serve its customers and the community.
More information about Detail Woman can be found at their website: http://www.detailwoman.com.
Release ID: 109272