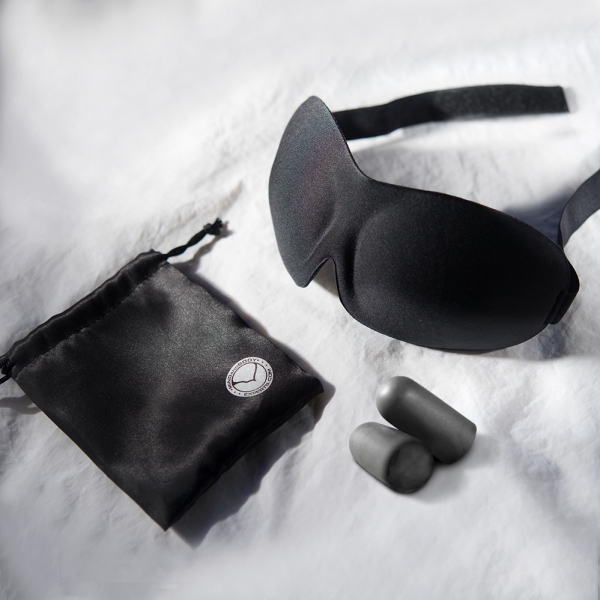 - August 3, 2016 /PressCable/ —
The popular Mind and Body Experts announced its Anytime Blackout Curtains Sleep Mask with a unique design and features tailored for prime comfort and complete blocking of light to help improve the overall quality of sleep.
Mind and Body Experts is a prominent business combining decades of health and wellness experience and research to create, develop and provide simple and affordable products that can positively impact or change health, wellness, everyday experiences and the overall quality of life of its customers.
The business has announced a Sleep Mask with a unique lightweight and soft 3D contoured shape designed to curve away from the eyes or eyelashes and ensure complete light blackout coverage with no rubbing, irritation or pressure on the eyes to facilitate uninterrupted and quality relaxation, mediation, napping or sleeping in multiple locations or circumstances.
The soft and lightweight 3D contoured eye mask, ideal to be gifted to frequent travelers or meditation aficionados and individuals looking to improve sleep habits to avoid the negative impact of poor rest on their quality of life, was developed by the Mind and Body Experts team to be easily adjustable, washable and durable while also including ear plugs to help shut out noise.
More information on the Mind and Body Experts 3D contoured eye sleep mask along with its unique features and design or overall health and wellness benefits associated with deep, uninterrupted and quality relaxation, napping or sleeping as well as multiple customer testimonials and ratings can be consulted on the website link https://www.amazon.com/Contoured-Complete-Darkness-Relax-Meditate-Blackout/dp/B019SF0TEE
The Mind and Body Experts explain that "No two faces are alike and using advanced ergonomics, our mask uniquely contours to a face and eyes for incredible comfort and 100% complete darkness anywhere at any time. It's ideal for everyone looking to push away the outside world for deep quality relaxation."
They add that "Our mask provides a simple 'anytime blackout curtains in your pocket' solution to all those scenarios that keep people up or constantly waking up and don't allow for a repairing rest and recovery at night that end up taking a heavy toll on them. It intends to help not only improve the sleep but also change the quality of life with better rest."
More information on The Mind and Body Experts available at http://mindandbodyexperts.com.
Release ID: 126299