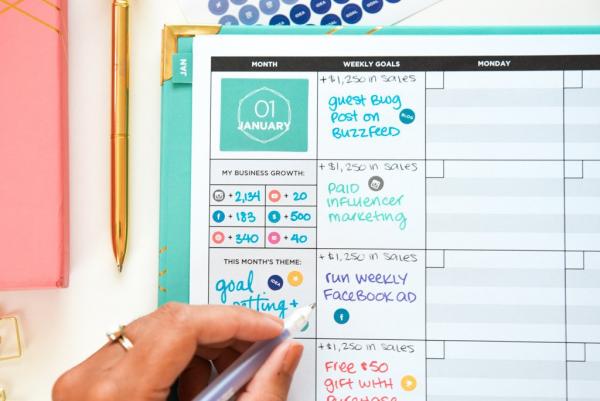 - September 11, 2020 /PressCable/ —
WriteForMe has launched a new guide to content marketing planning and how it can help clients to rank better organically on Google. It details that planning is a fundamental aspect of creating consistent and effective content for any marketing campaign.
More information can be found at: https://writeforme.io/complete-guide-plan-content
The newly launched guide aims to help more businesses and entrepreneurs to increase their web presence. It highlights that great content is one of the most important elements for any digital marketing strategy. Whether the client wants to build a strong reputation or increase reach, content is an important tool.
Most entrepreneurs and business owners know how difficult content marketing is, and a clear planning strategy can be highly effective in order to maximize reach and obtain the best results. This is where the newly launched guide is designed to help.
Businesses are encouraged to produce regular content with a meaningful message across various channels in order to achieve their goals. The newly launched guide reveals a detailed plan that can be replicated to improve content marketing campaigns.
Readers will discover that the newly launched guide highlights the core reasons why planning content is so important. Examples include enhancing brand awareness and authority, improving lead generation, increasing conversion and improving customer retention and loyalty.
The guide states: "Many marketers don't end up achieving their goals because they dive right into content creation after outlining their content marketing strategy. Unlike the strategy, a content plan outlines what content you'll create and when and where you'll publish it."
A well-structured plan can be most beneficial when it emphasizes granular details of the themes, ideas and topics that can be covered. The new guide explains that a plan can also specify publishing schedule to streamline the content strategy.
As reported in the new guide, a well-structured content plan begins with clearly defined goals. It's also important to define the target audience, identify relevant keywords, and analyze the competition. From there, entrepreneurs can brainstorm content ideas as they're planning content.
The guide also discusses creating an overarching content plan, outlining a short-term plan, identifying topic clusters, and outlining a distribution schedule. The aim of the new guide is to underscore the effectiveness of planning and the impact it can have on a marketing campaign.
Full details can be found on the URL above. Interested parties can get in touch for a free content marketing playbook at: https://hello.writeforme.io/free-content-marketing-playbook
Additional details on the company are available here: https://writeforme.io
Release ID: 88976338