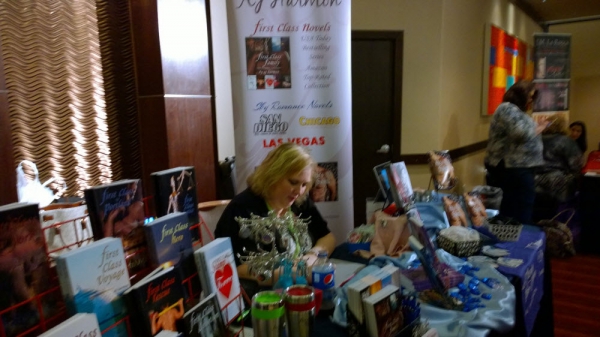 - February 10, 2016 /PressCable/ —
Romance Author AJ Harmon announces a huge milestone, Half a Million Digital Downloads of First Class to New York, book #1 in USA Today Best Selling Contemporary Romance Novel Series, First Class to New York – is Harmon's debut novel released in November 2012 and In celebration of this major event, First Class to New York has Free Books Online with free digital downloads from all popular digital formats. Details can be found on the website: AJHarmon.com.
First Class to New York – Book 1 in AJ Harmon's Best Selling Series has attracted readers who are interested in a good book that is a real page turner. The continued popularity has spawned several more books in the series, all of them are a fun and enjoyable read and the steamy love scenes will have readers wanting more.
AJ Harmon, Contemporary Romance Author , has been extremely excited by the growing momentum of First Class to New York – Book 1 in her Best Selling Series and upon reaching this milestone, had this to say about the USA Today Bestselling Romance Novel Series:
"First Class to New York has had over half a million digital downloads. A big THANKs to all the romance readers who took a chance on a new author. To encourage a million more downloads this year, AJ's giving away free books online from all the favorite digital platforms; Kindle, Nook, Kobo and iTunes. When readers fall in love with the character's they can download the entire boxed set at one low price for everyones eReader. "
The First Class Novels series has nine books and one bonus novella in the complete collection boxed set available at most online bookstores.
People looking for a new Contemporary Romance Novel are encouraged to take a look at the First Class to New York – Book 1 in this USA Today Best Selling Series. Learn more on the website AJHarmon.com.
Release ID: 103227