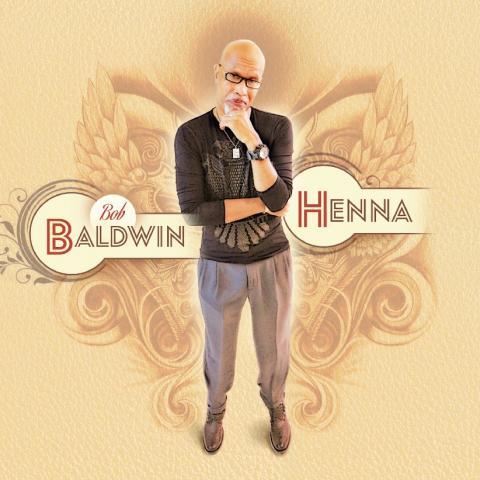 - February 5, 2020 /PressCable/ —
Contemporary jazz pianist, composer, Bob Baldwin (www.bobbaldwin.com) celebrates the release of his 31st jazz CD album recording, "Henna," which features fourteen original compositions, and a brand new mix of his previously-released, smooth jazz classic "Club Life". Accompanying Mr. Baldwin are his New York-based band of 30 years that features Dave Anderson (bass), Tony Lewis (drums), and Café Da Silva (percussion) in addition to leading contemporary jazz and smooth jazz artists Tom Browne, Marion Meadows, Lori Williams, Ragan Whiteside, Oli Silk, U-Nam, Nils, Brooke Alford, Walter Beasley, Rohn Lawrence, Barry Danielian and Marcus Anderson. For more information about contemporary jazz pianist, composer Bob Baldwin, his jazz groups, his new album recording, Henna, his complete archive of 25 contemporary jazz album recordings available on the Superfan USB Drive, visit his website at www.bobbaldwin.com and http://www.smoothjazz.info.
Bob Baldwin's 31st contemporary jazz album recording, Henna, features layers of drums, percussion and his own organic keyboard and piano. For this release, Baldwin created a brand new mix of his previously-released, smooth jazz classic "Club Life", which features more than ten solos on one track. Flutist Ragan Whiteside, whose recordings have reached the Top-five on Billboard charts four times, appears on the first single "Long Weekend (See You on Tuesday)." "No Longer Lost," a Stevie-type throwback track with a simple pop edge, and seen through the jazz lens of Baldwin ala Quincy Jones, features Washington DC vocalist Lori Williams, who colors the arrangement with her warm, sultry sound. Baldwin completes the fourteen track set, supported by his Atlanta-based crew of ten years, J-Fly (drums) and Tres Gilbert (bass), on "Fly Breeze" and "In The Moment".
An award-winning contemporary jazz pianist, composer, producer, author, inventor, Bob Baldwin has released 25 solo discs since 1988 – including six of his Top 20 singles and eleven Top 20 CD's that made the Billboard Jazz charts. Among the highlights of his many album releases are contemporary jazz originals and covers of pop and R&B hits on such albums as Bob Baldwin Presents Abbey Road and The Beatles, Never Can Say Goodbye: A Tribute to Michael Jackson; MelloWonder: Songs in the Key of Stevie, and others. Baldwin is a respected composer and producer. His music has been recorded by Paul Brown, Bob James, Richard Elliot, Marion Meadows, Ragan Whiteside, and Euge Groove and he has written and or arranged music for many notable recording artists including Regina Carter, The Four Tops, Grover Washington, Jr., Lori Williams, Tom Browne, Will Downing, Freddie Jackson, Michael Urbaniak, Canadian trumpeter Gabriel Mark Hasselbach and Pieces of a Dream. Mr. Baldwin grew up in a musical environment in the New York City area. His father, Robert Baldwin, Sr., (1926-2008) was a jazz pianist who worked with acclaimed jazz bassists Keter Betts and Art Davis. Bob's older cousin, the late Larry Willis, was a legendary jazz pianist and Blue Note recording artist. Currently, Mr. Baldwin hosts NewUrbanJazz Radio, with 40 stations and a following of 500,000 weekly listeners, and recently aired its 500th successive weekly show.
For more information about contemporary jazz pianist, composer, producer Bob Baldwin, his new album Henna, and his Super Fan Jump Drive with his complete archive of 25 album recordings – 250 songs, high resolution mp3 format to celebrate his 30th Anniversary – and his New Urban Jazz radio program and more, visit www.BobBaldwin.com or www.SmoothJazz.info
Release ID: 88945222