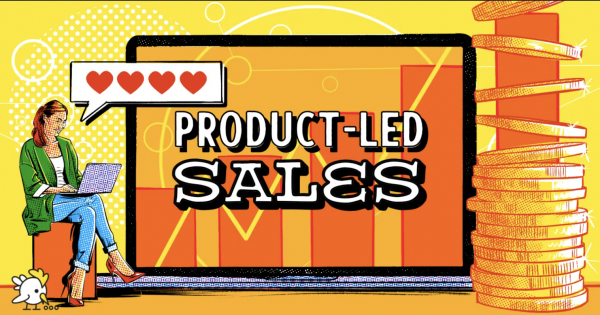 - February 23, 2022 /PressCable/ —
Breadcrumbs' latest launch provides an innovative platform for lead-scoring product engagement alongside other data sources. The system offers up-to-the-minute dynamic scoring on prospect or customer behavior and sales performance ratings for each product engagement, helping businesses to meet the needs of their customers while increasing their bottom line.
More details can be found at https://breadcrumbs.io/blog/product-led-sales
The announcement offers a range of benefits and how-tos for those looking to incorporate a product-led approach into their strategy, detailing what information to gather, how to interpret data, and create workable improvements to products and processes based on deep-level insight and analysis.
A product-led growth (PLG) strategy facilitates creating a product that sells itself. This offers prospects the kind of sales experience when trialing or purchasing products that are proving increasingly popular. Breadcrumbs facilitates a more efficient way to sell to prospective customers.
Breadcrumbs brings a fresh take on traditional lead scoring. By adding 'Recency' and 'Frequency' variables to its models, clients can track customer and product trends and identify intent dynamically. Other benefits include a dedicated revenue expert who can interpret the data gleaned from the platform while discussing goals and helping to implement a plan to achieve them.
Breadcrumbs also provides a host of other advanced features such as scoring analytics, a decay simulator to give insight into how time impacts product scores, workspaces with multiple models to support various teams and objectives, and seamless integration of behavioral and demographic data to better identify product-qualified leads.
Prospective clients can book an initial consultation with one of Breadcrumbs' revenue experts to discuss their objectives and see if the platform is the right fit for their company.
About Breadcrumbs
Since its inception in 2020, Breadcrumbs has helped companies reinvent the way they do business through multi-layered data insights and actionable statistics. The company is based in San Francisco, CA. Learn more at https://breadcrumbs.io/blog/product-led-growth
A spokesperson says, "Scoring is a proven methodology that successful companies have been using for years. Breadcrumbs makes it faster, easier, and more affordable to leverage scoring and does it in a way that delivers more meaningful and actionable scores."
With its service updates, Breadcrumbs affirms its place at the cutting edge of product-led growth marketing.
For more information, please visit https://breadcrumbs.io
Release ID: 89065494