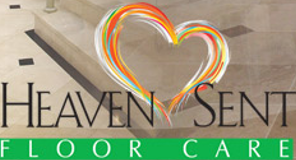 - August 7, 2017 /PressCable/ —
Ken Albrecht with Heaven Sent Floor Care sat down with us to talk about the many fallacies surrounding the marble floor refinishing process Dallas and Plano residents are commonly faced with. Mr. Albrecht began by providing an overview of his educational experience in the stone industry. He spoke affectionately about his time training under the supervision of Maurizio Bertoli ("MB"). Ken mentioned MB unquestionably had more knowledge about stone than most would every attempt to acquire in a lifetime. The knowledge MB imparted to Ken was overwhelmingly responsible for Heaven Sent Floor Care's success today in the marketplace.
Mr. Albrecht spoke about a recent marble floor refinishing project Heaven Sent Floor Care performed for a client of theirs. The Dallas couple had initially interviewed a company who's practice was to "crystallize" marble floors. The General Contractor who was working with the couple on their water damage restoration project cautioned them of the process. The couple met with Ken and were supplied with an eye opening interview by an authority in the stone industry who spilled the beans on the "crystallization" process.
Mr. Albrecht remarked that the amount of carpet cleaning companies and run-of-the-mill tile cleaning operations have blossomed over approximately the last seven years. While he mentioned competition is not a bad thing, the processes they offer are in most situations short-changing consumers who remain uneducated or are simply seeking the most inexpensive bid. Ken shared with us the before and after pictures of the Dallas marble floor refinishing process and the review. Both were highly impressive.
He briefly explained the myths associated with merely cleaning marble and the often thought of results consumers expect. Ken followed up by an analysis of similar results desired by consumers when significant wear is present and they desire to merely polish and seal their marble floors. He stated clients have actually shown him information on the Internet claiming this is true. MB's teachings and Ken's background are the impetus for striving to educate those he encounters about stone restoration.
Ken commented probably the largest hurdle is overcoming the price objection when restoring natural stone. When individuals potentially acquire different proposals and there may be a five hundred dollar difference or more people can be blinded by the value of a service. Historically Ken has commented clients have returned to discover their marble floor or other stone surfaces do not withstand the test of time with the cheaper option. Many nuances in the marble restoration process were discovered in our conversation. Living in an economy where there are discounts galore it is easy to be swayed by a cheaper price if a consumer does not evaluate the details.
Ken Albrecht's direction of Heaven Sent Floor Care's mission to educate Dallas marble tile restoration consumers is by all means a very noble one. It is self-evident any consumer would benefit from the impressive education and results achieved by Heaven Sent Floor Care in restoring or maintaining their natural stone surfaces.
Release ID: 225787