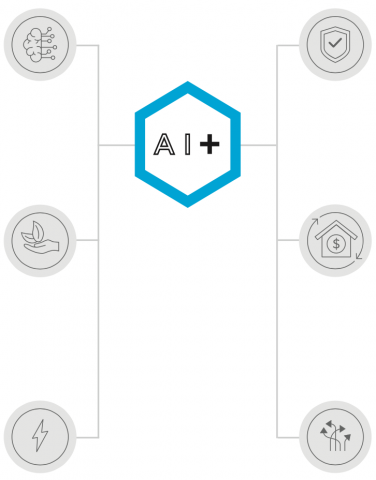 - September 14, 2021 /PressCable/ —
For people who are considering home battery technology and performance, Utah based battery system company Storz Power conveys their six main core values while also being first in class to deploy new safe and long lasting chemistry into their residential products.
Battery chemistry is something everyone searching for energy storage and off-grid backup power should consider.
"Until now, manufacturers have had to design their devices around the size and shape of commercially available batteries. But researchers have developed a new method to 3D print lithium batteries in virtually any shape." (Nanowerk News)
Battery systems that support off-grid living used to require special fluids and extra special care to keep them in their sweet spot with the penalty of drastically decreasing their lifespan.
Fortunately, new combinations of Lithium chemistry have paved the way for a new distributed energy revolution in all shapes and sizes.
From multi acre utility scale projects over 100 million Watts to modest 5,000 Watt off-grid cabins, the way we produce and store energy is being transformed with battery systems like Storz Power is bringing to the market.
In a recent interview with Storz Power founder Everett Brewer, he stated, "We are passionate about building a smarter battery, not a bigger battery." He went on to describe the ethos of the company's hexagonal logo as six sides of values. Here is an interesting combination of features and benefits that many other battery manufacturers do not have the privilege of covering in one comprehensive suite of hardware and software.
1. SAFE
• Lithium-Iron Phosphate (LFP)
• Rigorously tested, UL 1973 & UL 9540. ETL / Intertek listed, tested, and passed
• Securely power your home even when the grid power is out
2. SMART
• AI+ technology enables you to do more with less
• Smart Access allows you to choose how your energy is used – all at fingertips
3. SUSTAINABLE
• Reduces the burden on the earth's natural resources
• Produces zero emissions
• Generates and stores energy from the sun
4. POWERFUL
• Offers the most powerful whole home battery system on the market
• Empowers you with energy independence
• Enables you to have complete control of how you want to use your energy
• Live with the peace of mind that your home energy is backed up when the power is out
5. FLEXIBLE
• AC and DC coupling
• Solar and generator ready
• Stack 1-12 inverters
• Stack 1-14 batteries in parallel per inverter
• Unlimited expansion of Smart Access panels
• Build a custom package with the AI+ Custom Whole Home solution
• Add extra system components to any package initially or in the future
6. ECONOMICAL
• Reduces power conversion losses
• Reduces materials and labor required for your system
• Increases the life of your
• Investment with our AI+ technology system management and robust warranty
All these values considered, for the end user it's important to know a few things about what chemistry runs your home battery solution.
A lithium-iron battery is also a rechargeable type of battery but made with lithium iron phosphate (LiFePO4) as the cathode material.
While lithium-iron is a newer version in the lithium battery family, its anodes are also made up of carbon in batteries.
Phosphate based technology possesses superior thermal and chemical stability which provides better safety characteristics than those of Lithium-ion technology made with other cathode materials. Lithium phosphate cells are incombustible in the event of mishandling during charge or discharge, they are more stable under overcharge or short circuit conditions and they can withstand high temperatures without decomposing. When abuse does occur, the phosphate based cathode material will not burn and is not prone to thermal runaway. Phosphate chemistry also offers a longer cycle life.
Lithium Iron Phosphate (LiFePO4 ) characteristics:
Most stable
Good density
Long life
Economical
Nontoxic
The lithium-iron (LiFePo4) battery has a slight edge over the Li-ion (LiCoO2) battery for safety. This is important because a battery should not get overheated or catch fire in case of overcharging.
The lithium-iron battery has superior chemical and thermal stability. A Lithium-iron battery remains cool at room temperature while other versions Lithium may suffer thermal runaway and heats up faster under similar charging conditions (source)
So what does all this mean for the end user?
The Storz Power motto answers this question as building a smarter battery not a bigger battery.
This has proven to be true as Storz Power rounds out their 8th year in business and continues to make leaps in growth year over year.
Release ID: 89045274