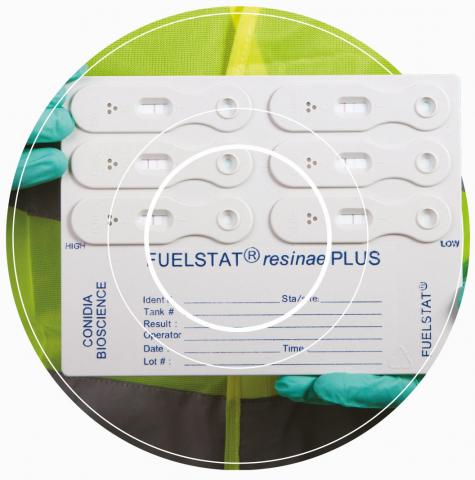 - February 21, 2022 /PressCable/ —
Users and suppliers of diesel-based fuels need to consider using diesel fuel bug contamination testing kits, which can help users and suppliers avoid potential operational problems by detecting fuel contamination at an early stage. Conidia Bioscience helps users and suppliers by providing fuel testing kits to both businesses and individuals.
Microbial contamination present within diesel fuel is actually a relatively common issue, and it occurs primarily when certain species of bacteria, yeasts, and fungi decide to live and survive within a diesel fuel system. This, of course, can have a negative impact on its efficiency and overall life-span. Regular testing can detect fuel contamination at an early point so the fuel can be treated at a much lower cost.
Microorganisms are present everywhere, not just within fuel sources, whether that be in the air or on surfaces. The microbial species that can live in harsh environments of fuel systems are the ones that gain their nourishment from the hydrocarbons and water present within fuel. Microbes are perfectly happy to grow even in the smallest amounts of water.
Water may infiltrate fuel systems through a variety of channels. Condensation is the most common cause, and it can enter the tank or the fuel delivery chain at practically any point. Getting rid of this water is a critical aspect of efficiently controlling diesel fuel pollution, but eliminating all water is extremely challenging. Because water is so difficult to remove, fuel owners must continually monitor and manage the hazards of diesel fuel microbial contamination. Organizations that utilise diesel fuel can proactively check for diesel fuel pollution using a variety of laboratory tests. Furthermore, a few on-site tests for diesel fuel pollution are available.
To find out more about Conidia Bioscience or its available diesel fuel contamination testing kits, please visit the following website: https://conidia.com/
Release ID: 89065012