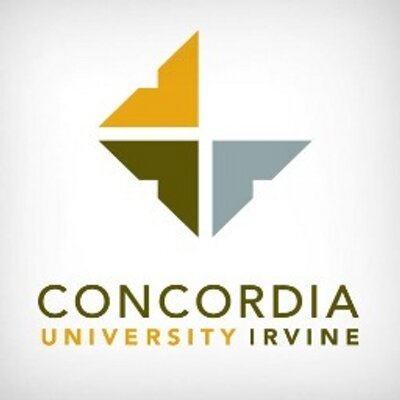 - August 18, 2016 /PressCable/ —
Concordia University Irvine CUI School of Business programs receiving IACBE accreditation include the Master of Business Administration (MBA) program, the undergraduate economics program, and six areas of specialization for its undergraduate business program—including finance, management, marketing, sport management, international business, and accounting. Notably, Concordia University Irvine's School of Business is the first IACBE member to receive an ancillary specialized accounting accreditation by the IACBE. The accreditation was based on program outcomes, measurements, and achievement evidence.
"The IACBE accreditation underscores our continual pursuit of excellence in business education," said Concordia University Irvine President Kurt Krueger. "It also reflects the high caliber and hard work of our faculty to provide an educational experience that empowers students for exemplary lives of learning, service, and leadership in today's global marketplace."
The 20-month accreditation process, which included program reviews and a campus visit by the IACBE Board of Commissioners, found that the School of Business met or exceeded IACBE principles such as outcomes assessment, strategic planning, curriculum, faculty, scholarly and professional activities, and education innovation.
"Receiving IACBE accreditation validates the quality of our business programs that students, alumni, and the business community have come to expect," said School of Business Administrative Dean George W. Wright who lead the accreditation effort.
"This accreditation confirms the breadth, integrity, and rigor of our business programs to our current and prospective MBA and undergraduate students," said School of Business Dean Stephen Christensen.
The IACBE accreditation is valid for the maximum of seven years, through July 2023. Concordia University Irvine will be publicly recognized for achieving accreditation at the 2017 IACBE Annual Conference and Assembly Meeting on April 18-21, 2017 in San Francisco, Calif.
ABOUT THE SCHOOL OF BUSINESS AT CONCORDIA UNIVERSITY IRVINE
The School of Business is home to the largest undergraduate program at Concordia University Irvine. Accredited by the International Assembly for Collegiate Business Education (IACBE), the undergraduate economics and business administration program offers emphases in accounting, finance, international business, management, marketing, and sport management. The MBA program focuses on business practice with flexibility for working professionals. Faculty include entrepreneurs and executives. The School of Business is home to the Center for Faith and Business, the annual Faith & Business Forum, the Business Insight Series, the Center for Public Policy, the Teen Entrepreneurship Academy, the Kid Entrepreneur Academy and the Institute for Strategic Marketing.
ABOUT CONCORDIA UNIVERSITY IRVINE
Concordia University Irvine (CUI) is a private non-profit Lutheran Christian four-year liberal arts university that prepares students for their vocations—their calling in life. Concordia offers undergraduate, graduate, and doctoral programs in education, nursing, theology, business, and coaching/athletics administration. CUI's undergraduate program is distinctive because of its nationally recognized core curriculum, Enduring Questions & Ideas, and its Lutheran heritage that provides a thoughtful and caring Christian community that lives out the theology of "Grace Alone. Faith Alone." Concordia is a U.S. News Top Tier Regional University and has been named by The Chronicle of Higher Education as one of the fastest growing private nonprofit master's institutions. Marking its 40th anniversary this year, the university enrolls over 4,000 students annually and is in its final year of the National Collegiate Athletic Association (NCAA) Division II Membership Process.
Release ID: 128441