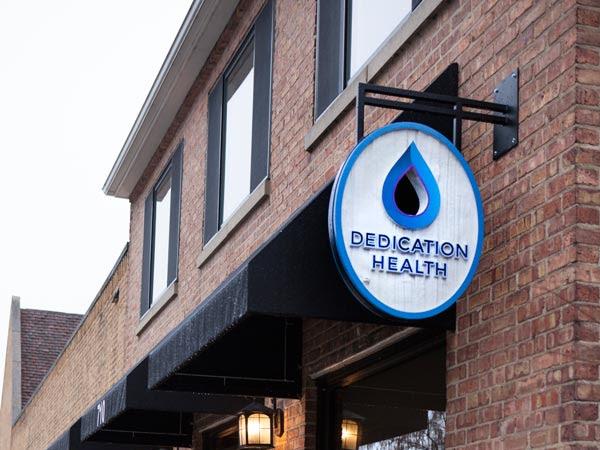 - March 12, 2019 /PressCable/ —
An increasing number of primary care physicians are downsizing to a concierge medicine practice (also termed boutique medicine or retainer-based medicine ). In a concierge medicine practice, the physician limits the number of patients allowing them to provide better, more convenient care. The patient pays a membership fee for increased access and additional services from their concierge physician.
As patients and physicians across the nation are unhappy with the frustrations and constraints of traditional healthcare, many are making a switch to concierge healthcare. The extra time allows the concierge physician to offer a comprehensive assessment and customized treatment plan, including lifestyle and preventive services for optimum health.
Because many concierge healthcare providers, including Dedication Health in Chicago, accept most insurance for procedures and do not charge for an annual physical exam, the membership fee is affordable and well-worth the improved service. Every concierge medical practice is different, but this improved service generally includes the ability to get an appointment the same or next day, little to no waiting times, around-the-clock email or phone access to the doctor, and no rushed visits.
To learn more about Dedication Health s approach to concierge healthcare, visit www.Dedication-Health.com.
Dedication Health, innovative concierge healthcare provider, was founded in 2017. Conveniently located in Winnetka, Illinois, the concierge medicine practice brings patient-first concierge healthcare to Chicago s North Shore community and northern suburbs. With premium services and more than 60 years of combined experience, the physicians of Dedication Health tailor each visit to the patient s needs and aim to create an attentive and holistic medical partnership with each member. The concierge doctors at Dedication Health include Dr. John E. Croghan, Dr. Philip H. Sheridan Jr., Dr. Santiago A. Candocia, and Dr. Richerd D. Stern.
Those with questions or who would like to become a member are directed to call the Practice Manager Christine at 847-986-6770 or visit the practice online at www.Dedication-Health.com.
Release ID: 491003