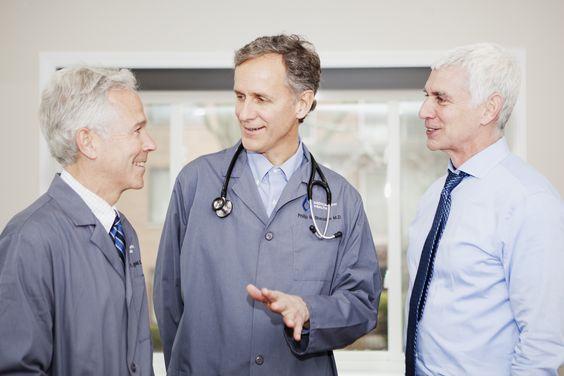 - October 22, 2020 /PressCable/ —
Dr. Philip H. Sheridan, Jr., MD, a Chicago concierge doctor, is now accepting new patients. Dr. Sheridan is one of the concierge medicine doctors at Dedication Health, a concierge medicine practice located in Chicago's North Shore. Dr. Philip H. Sheridan, Jr., MD, is board certified in Critical Care Medicine, Internal Medicine and Pulmonary Disease.
Patients looking for a new primary care doctor in Chicago or more time and personalized attention from their physician often find a concierge medicine doctor to be the answer to many of the problems they face with traditional medicine.
To learn more about concierge medicine and Dr. Sheridan and to schedule an appointment, please visit Dedication Health.
Many concierge doctors, including Dr. Sheridan, keep their patient-count low to eliminate the frustrations and constraints of a traditional patient-doctor relationship. Concierge doctors can better provide their patients with ample time and focused personalized attention they need to get all of their health concerns and questions answered.
Member patients have access to Dr. Sheridan 24/7. In addition to better access to their Dr. Sheridan, patients also receive complimentary valet parking for all members and guests, private, comfortable suites with slippers and a blanket, same-day appointments, on-site labs, and more.
"The greatest satisfaction practicing medicine is having the privilege of taking care of patients both when well and especially in greater times of need when seriously ill," said Dr. Philip H. Sheridan, Jr.
About Philip H. Sheridan, Jr., MD
Philip H. Sheridan, Jr., MD earned his medical degree from Loyola University Stritch School of Medicine, where he also completed his residency in Internal Medicine. He completed an internship at Rush Presbyterian St. Luke's Medical Center, and later returned to Loyola University Stritch School of Medicine to complete a fellowship in Pulmonary and Respiratory Disease.
Dr. Philip Sheridan, Jr. is one of the board-certified concierge doctors at Dedication Health, alongside Dr. John E. Croghan, Dr. Richard D. Stern, and Dr. Santiago A. Candocia. By accepting a limited number of patients, the concierge doctors at Dedication Health offer unrestricted, personalized one-on-one attention, as well as enhanced member services and benefits to all patients.
Dedication Health is located at 710 Oak Street in Winnetka, a North Shore suburb of Chicago, Illinois. To learn more or make an appointment, please call 847-986-6770 or visit www.dedication-health.com
Release ID: 88981693