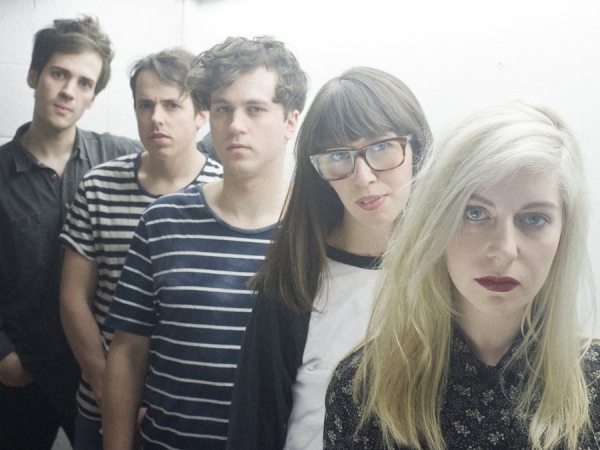 - August 13, 2015 /PressCable/ —
This year has been a year for breakout bands, and one of the most glaring examples of the trend is a group that originally came from the UK called Alvvays. (Pronounced "Always.") The group, which is led by Molly Rankin, is a mix of new sound guitars, and pop, but it's not like anything people have heard in a long time.
"The band has enjoyed such success," says a spokesman from ConcertBank, which is an online ticket seller, "because they aren't doing things the way most people expect. And their unusual style is causing a great many people to become avid followers."
The unexpected is definitely what made people sit up and take notice of their debut album. On it, Rankin is coy and sings beautifully on songs like "Archie, Marry Me" and "Next of Kin." The upbeat songs spread like wildfire and are creating a grassroots global following. Also on the album are more dark and moody songs like "Red Planet," which is filled with the sound of somber organs.
"When the band scheduled their current tour, they probably didn't plan on becoming so popular so quickly. That's likely why there are currently only ten dates on their schedule, and of those, only four are in the United States. What this means to fans is that, if you want to see Alvvays, you had better reserve your tickets to one of the festivals, otherwise, you'll have to wait until next year."
The band has been called the "Toronto surf-garage dream pop crew," and indeed, they are hugely popular among the college crowd. In fact, their debut album topped the U.S. college radio charts and CBC Music named it the Canadian album of the year. The group just returned from a wildly successful European tour, where they performed with Foxygen and Real Estate.
Although it appears that the band achieved overnight success, the truth is that they recorded their debut album two and a half years ago, but it wasn't until this year that they found a record label willing to take a chance on the band. Alec OíHanley, a guitarist with the band, says "We sent our record out to a bunch of labels and no one really bit." So they decided to step up the sound and work on the record.
And that's when the slow assent to the global buzz began. "Watch out for this group," said the ConcertBank spokesman. "We've seen groups come and go, but we've all got our eyes on this one. They're definitely a band to watch in the coming year or so."
Release ID: 88881