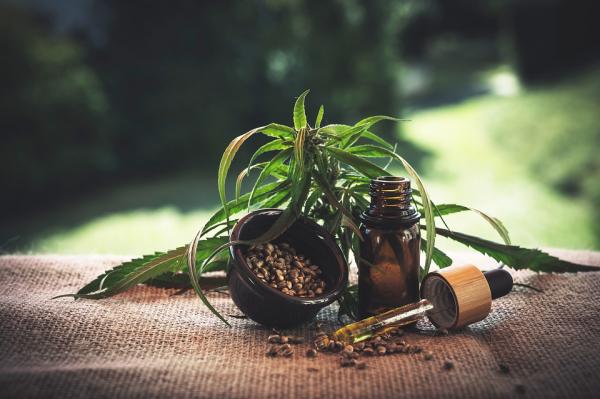 - September 20, 2021 /PressCable/ —
Nutra Pure LLC produces high-potency CBD products derived from organic hemp grown in Colorado to produce the Swift Sublingual CBD isolate spray. The company uses no harmful herbicides or pesticides during cultivation and its hemp undergoes an environmentally friendly CO2 extraction process to produce pure CBD.
More information can be found at https://hempoilmedic.com
The new sublingual spray allows Nutra Pure's high-quality formula to be absorbed more quickly because of the SWIFT CBD spray's advanced delivery system. Compared to traditional methods of ingesting CBD which can take 10-40 minutes to start working, this new product begins to take effect in 2-3 minutes.
The new SWIFT CBD Sublingual Spray is the product of significant research in line with Nutra Pure's key aims of maximizing purity, bioavailability, and convenience. Each bottle contains 300mg of concentrated, non-psychoactive CBD which is atomized for sublingual absorption, bypassing the usual digestive process that CBD tinctures must undergo. Moreover, research indicates that the smaller CBD particles are, the more useful they are for the body and play a role in increased bioavailability.
CBD, also known as cannabidiol, is a naturally occurring compound called a cannabinoid that is found in hemp plants. Though research surrounding CBD is limited, it has been suggested that hemp products are beneficial for symptoms of depression and anxiety. Some studies have found that CBD's effect on the brain's chemical receptors causes them to produce both antidepressant and anti-anxiety effects.
The Nutra Pure range is fully compliant with all legislative regulations regarding tetrahydrocannabinol (THC) content. All products are third-party tested for their cannabinoid profile, pesticide levels, microbiological panel, terpenes, and residual solvents.
The company's latest update to its range of products is in line with its commitment to sharing the therapeutic benefits of CBD with those who struggle with their mental health.
Nutra Pure LLC has developed a reputation for producing high-quality CBD products that benefit people suffering from anxiety and depression, as indicated by its numerous positive customer reviews.
A satisfied customer said, "I was worried CBD oil would make me feel 'high' so I put off trying it for years. Now I wish I had used it sooner. It has been a great addition to my regiment of supplements I take for good mental health."
Interested parties can find more information by visiting https://hempoilmedic.com
Release ID: 89046157