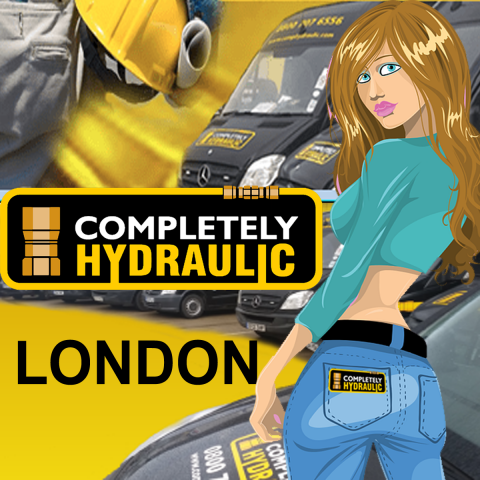 - September 5, 2018 /PressCable/ —
Fixing the problem of having a large and adequate storage place for hydraulics and making them accessible to every area in London is what Completely Hydraulic just achieved. Completely Hydraulic, which is a fast growing hydraulic, pneumatic system and services requirement company based in the UK, now has a London hydraulics trade counter.
The London hydraulics trade counter deals with hydraulic parts, rams which include removal and repair, hydraulic hoses, oil that's best for machinery and lots more — all at an affordable price, thereby ensuring clients get the best service without breaking their bank accounts. The London hydraulics trade counter extends its services to the heart of on-going construction and development in the city and beyond. With an emergency repair hotline 0800 707 6556, Completely Hydraulic's London hydraulics trade counter has a 24 hour Emergency repair service that runs through every day of the week to service any hydraulic related breakdown. Individuals or company's just need to call the emergency repair hotline and a member of the company's staff will attend to the place of breakdown immediately. The company has a supportive staff body that places fulfilling client's needs and adding value, before self.
The London hydraulics trade counter works with big and small scale clients and companies — on just about any size of project, cutting across a wide range of sectors with the aim of keeping machinery moving. Popular products that recommended by the company's team are in the trade counter's online shop.
"We are excited about the company's London hydraulics trade counter because it means we are going to reach a lot of people and help them with whatever needs they have in relation to hydraulics. We deal with preventative maintenance as well as repair of hydraulic parts, hose and rams. We have a stock of 50,000 hydraulic spare parts which are also available on our online shop for clients who may not be able to make it to our London depot. All our services are of the best quality and are rendered at very competitive prices. You can contact us or just go ahead and drop in at our offices." Jason Pattinson said in a statement released to the press about the company's London depot.
About Completely Hydraulic
Completely Hydraulic is a fast growing hydraulic, pneumatic system and services requirement company based in the UK. The company also provides mobile hose repairs to the local areas of London, Essex, Kent and Heathrow. Completely Hydraulic's products and services grow rapidly because of the presence of a supportive staff body and reliable suppliers with whom the company maintains the best of relationships with, ensuring that the best resources are available for production in order to provide the best services to the clients.
The company works with clients and companies which may be big or small across a wide range of sectors, specialising in keeping machinery moving. With increasing demand and a proven track record, the Completely Hydraulic brand has continued to grow through hard work, dedication and a relentless desire to succeed, the business has grown and strong relationships were forged with great businesses, companies and end users alike, in and around London.
Release ID: 402821