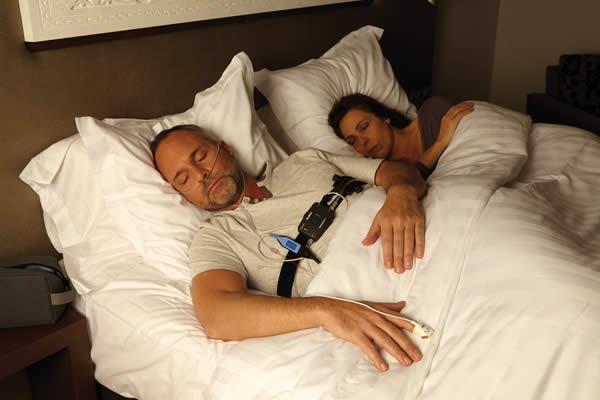 - January 25, 2020 /PressCable/ —
CPAP My Way, LLC, has created a way for sleep apnea patients throughout the United States to avoid the red tape and high costs of an insurance-driven system. The company offers CPAP equipment, prescriptions, and home sleep testing faster and for an affordable price. As an alternative to scheduling a doctor's appointment and going through a traditional process, CPAP My Way delivers CPAP equipment and services in less time than it would take for a patient to get in to see a doctor.
On CPAPmyway.com, customers can order testing, prescriptions, and equipment for CPAP therapy without a doctor's visit. According to CPAP My Way CEO Clay Rollyson, most of his customers have insurance, but they have high-deductible plans, making his company a convenient and affordable solution.
"Our mission is to provide freedom to customers seeking treatment for sleep apnea, and we do this by offering convenient, flexible options for price, products, and follow-up," said Rollyson. "At CPAP My Way, we truly offer a better way for people who have sleep apnea, and we are dedicated to delivering an experience that makes their treatment and their lives easier."
While most companies only offer the CPAP equipment, CPAP My Way provides in-home sleep testing kits for $195 and an auto-fill CPAP prescription service for $99. Other product offerings include CPAP machines, masks, filters, and accessories, as well as a variety of CPAP starter kits.
Because most CPAP supplies do not require a prescription, customers can place orders on the website with ease and receive items quickly. A prescription is only necessary for a fully-assembled mask, CPAP/BiPap device, or CPAP humidifier.
After working in the insurance industry for years, Rollyson recognized a need for an alternative solution to purchase CPAP treatment supplies and sleep apnea testing. He started CPAP My Way in 2017 to meet the industry's increasing demand for better customer service, faster access, convenience, and affordability.
"Ten years working in the insurance world revealed all of the downfalls that exist in the traditional process for sleep apnea testing and treatment," said Rollyson.
"We launched CPAP My Way to change the industry for the better, facilitating freedom of choice and price for our valued customers."
About CPAP My Way, LLC
Specializing in retail CPAP supply options, CPAP My Way, LLC, strives to meet the sleep apnea testing and CPAP equipment and prescription needs for customers throughout the United States. CEO Clay Rollyson founded the company in 2017 as a solution to the lack of choice and options existing in the traditional, insurance-driven process for accessing sleep apnea testing and CPAP supplies. Through affordability, ease-of-ordering, and professional customer service, CPAP My Way is a preferred alternative in the medical supplies marketplace. Learn more at www.CPAPmyway.com.
Release ID: 88944117