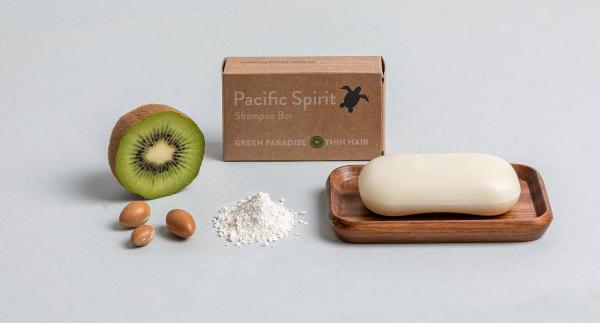 - August 4, 2020 /PressCable/ —
In the wake of consumer's increased environmental consciousness, company Pacific Spirit launches solid shampoos that are an alternative to plastic bottled shampoos.
Shampoo bars are a new sustainable trend in hair care formulation because they are packaged with recyclable paper and avoid plastic waste. Compared to the average bottle of liquid shampoo, solid shampoo bars avoid the waste equivalent to three bottles of plastic. They differ from traditional soaps due to their distinctive composition and their neutral pH.
"Plastic pollution can be tackled at the individual level by using better sustainable alternatives to traditional consumer products. Plastic Free products are such an example where the sense of doing better for the environment is as important as the product itself ", said the company founder, Gabriel Gavazzi.
According to several government and trade organizations, +- 10 % of the world's annual plastic waste (+- 380 million tons/year), is produced in the United States alone. While the annual consumption of plastic increases every year, the amount of plastic waste that ends up in the sea is growing dramatically. Plastic is not the only thing polluting the sea, but it is one of the most common causes of marine pollution in the world. Plastic is responsible for more than 80% of all plastic waste in the world's oceans.
The company has launched a shampoo bar for normal hair and a bar for thin hair. More information on the products can be found on the company's website https://pacificspirit.io/ .
About
Pacific Spirit's mission is to create and promote eco-friendly products. The company manufactures all its products using green energy in a zero-waste facility where all the waste produced during manufacturing is recycled.
"The company proudly supports environmental foundations in their fight to clean the oceans through a percentage of all sales", said Gabriel Gavazzi.
Further information is available from:
Gabriel Gavazzi
Founder
Tel: 917-521-6891
Release ID: 88970494