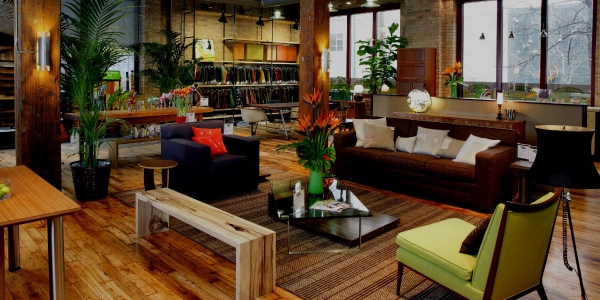 - February 1, 2016 /PressCable/ —
Young cleaning service in Chicago wins Super Service award for the second year in a row
Chicago, 01-31-16 – Companion Maids, a locally owned, on-demand maid/cleaning service announced today that they have won the Super Service Award from Angie's List for the second time in a row.
Donald and Thomas Spann, Co-Owners, have been Angie's List vendors since August of 2014, and joined it as a way to expand their reach in the Chicago market. The company offers flat rate pricing by the bedroom for residential homes, and provide their own supplies and a satisfaction guarantee.
"One of the things that allowed us to differentiate ourselves in this market was the ability to offer simplicity," said Donald, an owner of the company. "Many companies don't show clear pricing, or require a site visit to give you a quote, but when you visit our page, you know what you're getting, you know what you're paying, and there's no surprises."
According to Donald and Thomas, Angie's List has been a great avenue for Companion Maids. Angie's List users pay a monthly or yearly fee for membership, and access to trusted Angie's List vendors and reviews, so there is less confusion about phony users and reviews. The Super Service award is awarded each year to the top 5% businesses in each category, so winning this award twice was quite an achievement for the new company, which has been around for just over two years.
"One of the great attributes of a typical Angie's List client is that they are typically more knowledgeable about what to expect," Donald said. "We strive to maintain a certain standard, but when we do make a mistake, Angie's List clients are more willing to work with us to allow us to rectify the problem and create a satisfactory cleaning experience."
Companion Maids is one of a new wave of cleaning companies that offer on-demand cleaning services for Chicago residents. Companion Maids is one of few companies on Angie's List that have won the Super Service award their first two years on the platform.
About Companion Maids – Companion Maids is Chicago's premier local on-demand maid service. They fervently strive to remove the hassles and frustrations that come with traditional maid services. Book a cleaning on the website at a flat-rate in 60 seconds or less, using the simple booking form. Interested parties can visit: www.companionmaids.com to learn more about the specific services they provide.
Release ID: 102478