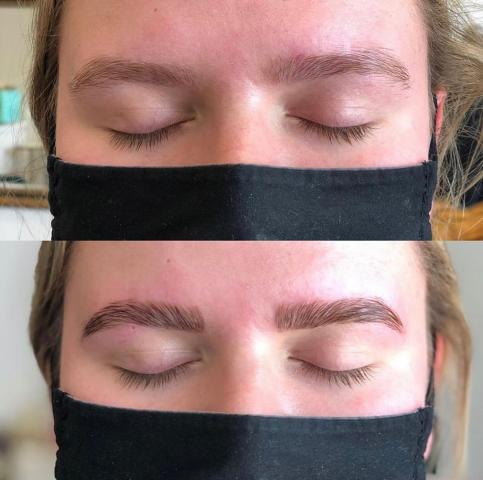 - April 17, 2021 /NewsNetwork/ —
Painted Lady Pigments, a tattoo studio specializing in permanent makeup in Commerce City, CO, has just released a new line of permanent makeup corrective work services.
For more information, visit: https://www.paintedladypigments.com
The announcement will help clients in Commerce City, CO access high-quality services to correct permanent makeup, including color correction, permanent makeup removal and tattoo lightening and removal.
Permanent makeup is a type of micro-pigmentation similar to tattoos. The application process involves using a needle to place pigmented granules beneath the top layers of the skin. Popular permanent makeup procedures include eyeliner application, eyebrow and lip color enhancements. Permanent makeup often fades or looks uneven if applied incorrectly.
In response to these trends, Painted Lady Pigments has announced that it now offers permanent makeup removal services for clients in Commerce City, CO.
One service available is color correction for permanent makeup that has faded to the wrong color. Painted Lady Pigments also offers correction services for uneven permanent makeup.
Painted Lady Pigments also provides tattoo correction services including tattoo removal, lightening and color correction. The studio implants an all-natural saline solution called Li-FT under the skin, which breaks up the unwanted tattoo's pigments and lifts them from the skin.
All clients meet with the company's cosmetic tattoo artist, Bren Husher, for a free consultation prior to any treatment. This ensures that clients receive the highest-quality personalized service possible.
This latest announcement is in line with the company's commitment to providing clients in Commerce City, CO, with quality cosmetic enhancements. Painted Lady Pigments has gained a strong reputation for its excellent products and customer service, which is reflected in the company's many positive reviews online.
After getting permanent makeup done at Painted Lady Pigments, one satisfied client said: "Bren did an amazing job on my eyebrows and lips. I absolutely love how they turned out and love being able to just get up and go in the morning. I enjoyed my experience and have recommended her to friends and family."
Interested parties can find out more by visiting the Painted Lady Pigments website at https://www.paintedladypigments.com
Release ID: 89005835