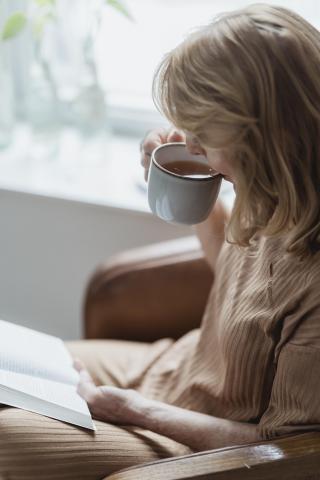 - November 1, 2021 /NewsNetwork/ —
As people age, managing activities of daily living becomes increasingly challenging, making it unsafe to live alone. With Home Inspired Senior Living's recently updated seniors' assisted living services in Fall River, Columbus, Wisconsin, local families can now gain access to safe senior housing options that allow for independent living while also providing round-the-clock professional assistance the older adult needs to age gracefully.
Additional Information is available at
https://www.themeadowscare.com
or on 920-484-6171.
Through its latest update, the company provides various community-based senior living arrangements for clients who live far away from their elderly family members or who cannot give them the quality attention they need because of other responsibilities.
Interested parties can enter their details in the form provided on the website and schedule a convenient time to tour the facility.
All the services offered at the facility are tailored to foster independent living—and with a mission that focuses on providing a home-like environment for senior residents, the community features relaxing accommodations plus quality amenities to make life enjoyable for everyone.
The living spaces on the property are beautiful and spacious, with the option for clients to choose interior décor that fits their individual style.
Home Inspired Senior Living offers flexible care packages that allow family members to choose between different care options that serve their elderly relative's needs.
Their experienced staff can help residents with laundry and housekeeping, food preparation, and scheduled activities to keep seniors engaged and entertained.
Depending on the senior's care requirements, the older adults' home provider can offer all the options available in their basic package plus professional services such as medication management and supervision, help with personal care, ongoing health assessments, specialized respiratory care, and more.
Other services available on campus but only offered on request include beauty and barbershop service, physical, occupational, and speech therapy, diabetic testing supplies, physician services, transportation, and incontinence supplies.
The update reaffirms Home Inspired Senior Living's commitment to providing solutions that enhance elderly people's quality of life, ensuring they can enjoy their golden years in a safe, loving, and conducive environment. As well as in Fall River, Columbus, the company also provides it's services to clients in Kenosha, Racine, Waukegan, Oak Creek and Fall River.
A satisfied client said: "Our observations of the staff with each resident is that they truly care and respect each individual person. As a family, we can breathe easy knowing that our mother is here at Bay Harbor."
Another client said " She (My Mom) is a happier and more social than we have seen her in a lot of years and for all that we are very, very thankful"
Additional details are available at
https://www.themeadowscare.com/
or on 920-484-6171.
Release ID: 89051342