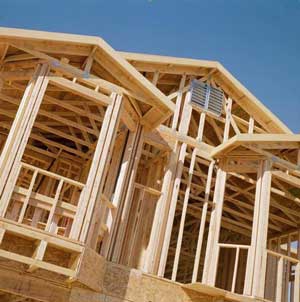 - September 5, 2017 /PressCable/ —
It's no shock many people having a new home built would love to see the details of how their home's progress is coming along. For Columbia, SC new homes this dream is a reality thanks to the innovators at the Columbia New Home Builder Team – and their exciting free Build Watch video service. The team recently celebrated the success of their breakthrough program.
There's no doubt having a new home built is a huge commitment. It's only natural the soon-to-be new home owner would want to know – or better yet see – as much of the progress as possible as it comes along. The Columbia New Home Buyer Team, well known and respected for representing home buyers through every step of the home buying and building process, are winning remarkable feedback for their free video diary service called Build Watch which brings this vision to life. Thanks to Build Watch homeowners can watch the highlights of their home being built, in detail, from A to Z. Buyers have been praising the extra value this gives to the Columbia, SC real estate agent and entire home building experience.
"We are always thinking of ways to deliver more value to our clients," commented Adrian La Fosse, Team Leader at The Columbia New Home Buyer Team. "Build Watch is exactly what we would want access to if we were buying a home. And the best part? It doesn't cost a dime our home buyers we represent! It is an included service for clients of the Columbia New Home Buyer Team. Video are shot about every two weeks to catch the different phases of construction. This includes lot prep, foundation, framing, rough-ins, drywall, flooring, molding, painting and the finishing touches all the way a completed new home for the new home buyer."
According to La Fosse, Build Watch is great for new home buyers that are local or families relocating to the area. An added benefit of the service, which is included with the team's buyer representation, it makes people who are not local feel part of the building process. This is great news for the consumer as they get to stay up to date on the progress of their future new home and the work their Columbia, SC new homes builder is doing for them. It would be quite difficult to find a Columbia, SC real estate agent who paid this kind of attention to the extra details that can make a good home buying experience great.
This is the latest offering from The Columbia New Home Buyer Team and La Fosse is particularly excited about this service, "because the team loves assisting buyers of new homes. Build Watch is just one of many services we offer our buyers as experts in the new home market. And our services don't add any addition cost to the home."
La Fosse, continued, "People just love the Build Watch videos. It puts them right there, walking through the home during construction regardless if they are local or thousands of miles away."
The Columbia New Home Buyer Team does not represent builders. Instead they act as Buyer Representatives for buyers of Columbia, SC new homes. They specialize in representing buyers of new houses, working hard to ensure they get the best service and deal. There is no charge for the any of the services of the team. They can assist buyers in the purchase of a new home built by any of Columbia's local new home builders including Mungo Homes, Great Southern Homes, DR Horton and Essex Homes.
The team also recently added aerial views of their homes via drone as well as an extra bonus, something sure to bring even more excitement to their Columbia, SC new home clients.
Feedback for their services have been consistently positive across the board.
Suzanne Bree, recently said in a Google five star review, "The Build Watch videos he took for us were so fun for the whole family, and really involved us in the building process on a regular basis."
For more information about The Columbia New Home Buyer Team and their Build Watch service, be sure to visit http://columbianewhomebuyer.com or call or text Adrian La Fosse, of the Columbia New Home Buyer Team and Asset Realty, Inc. at (803) 622-9731.
Release ID: 236114