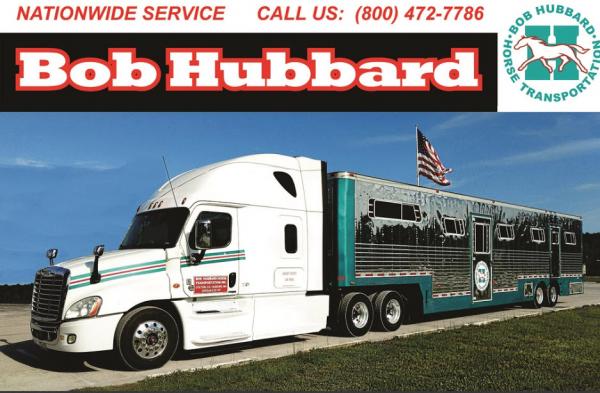 - June 21, 2019 /PressCable/ —
Bob Hubbard Horse Transportation announces and welcomes at their location exclusively Smittys's Diesel Truck Repair, http://smittysdiesel.com, a well-known and highly respected comprehensive repair, maintenance and inspection service to insure that all their trucks not only meet DOT standards but exceed them. Bob Hubbard Horse Transportation can provide door to door single horse service as well as special charters and van load shipments for its clients. Whether the client is relocating, going to a race or moving for breeding purposes, Bob Hubbard Horse Transportation can help.
More information can be found at: http://bobhubbardhorsetrans.com
The site explains that Bob Hubbard Horse Transportation is recognized nationwide for its superior horse transportation services. The team has over 43 years in the business, and is known for its excellent service.
It is one of the industry's largest fleets, with terminals in California, Washington and Kentucky. It is also linked with every major center of horse activity in the nation.
One of the things that separates the company from others in the area is that Bob Hubbard has a commitment to the safety, comfort and health of every horse it transports. This ensures peace of mind for the client and a smoother, more pleasant journey for the horses.
It's this dedication to animal welfare that has helped Bob Hubbard to grow and become a leader in the industry. Breeders and horse owners trust the team for all their horse transport needs.
Bob Hubbard Horse Transportation states: "The reliability of our vehicles is maintained above DOT standards through our modern repair facility in California and through our contracts with professional service organizations throughout the country."
It adds: "During their journey your horses ride in our air ride vans featuring adjustable stalls from a bedded single totally enclosed stall, to a bedded stall and 1/2 or a bedded box stall."
Bob Hubbard Horse Transportation began as a modest horse transit business featuring a single pickup truck and two-horse trailer. Now it has grown to have more than 30 tractor trailer vans and 15 additional support units across the country.
Leading owners, breeders, and sports organizations have trusted the company for years and continue to do so. Thousands of horses and breeds are shipped annually, with famous names including Black Stallion, Cigar, Point Given, American Pharaoh and Justify.
Door-to-door services are provided, as well as special charters and van load shipments. Full details can be found on the URL above, and interested parties can get in touch at (800) 472-7786.
Release ID: 527033