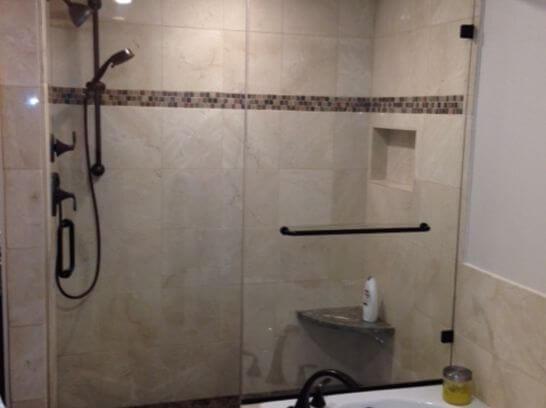 - December 6, 2019 /PressCable/ —
Owned by Tom Talmich and son Erik, Talmich Plumbing and Heating of Colorado Springs is expanding its service offering roster to include bathroom remodeling services, applying more than 30 years of experience to help customers with everything from complete bathroom makeovers to fixture updates, and every conceivable project in between.
"Remodeling a bathroom improves its looks and functionality, and can also add value to a home when it comes time to sell," explains Tom Talmich. "We're proud to be offering our professional remodeling services to our treasured client base, whether it's for a complete gutting of the room to start from scratch or a simple fixture updating or toilet replacement, and we stay by a customer's side for the entire process.
"Because there are many factors to take into consideration when planning a bathroom remodel – from analyzing a home's current pipes and drains to picking out fixtures like large soaker tubs, huge walk-in showers and wall-mounted toilets – it's important to choose experienced plumbers when the time comes to breathe new life into a vital part of the home."
For further information visit https://TalmichPlumbingHeating.com/
According to plumber experts like Talmich, homeowners need to ask themselves a series of questions to determine whether the time is right to remodel their bathroom; these include determining if the bathroom in question is taking away from the home's resale value, if the bathroom is safe (taking into consideration broken tiles or fixtures), if the pipes are old, if the bathroom is severely outdated, if there's an ongoing moisture problem, if the family's needs are changing and if the space is just plain difficult to look at anymore.
In the area of analyzing a bathroom's current pipes and drains, Talmich Plumbing and Heating representatives first consider age and condition, as this plays a direct role in a bathroom remodel. If a customer resides in a home that is decades old and hasn't seen any upgrades, he or she may find the pipes in the bathroom need to be replaced before any remodel work can be completed. What's more, say Talmich reps, upgrading a bathroom's pipes during a remodel prevents the work from being done in the future, ultimately saving the homeowner time and money as there won't be a need to take the bathroom apart in the future.
With so many options to choose from, selecting new fixtures for a bathroom remodel remains a creative yet sometimes challenging prospect for novice renovators, but Talmich Plumbing boils it down to four major choices homeowners can consider, encompassing a large soaker tub with massage jets, a formidable walk-in shower with multiple shower heads, a wall-mounted toilet for a minimalist look and a bowl sink with wall-mounted faucet.
"To say the impact these fixtures will have on a new bathroom is stunning is something of an understatement," adds Talmich.
Additional elements Talmich Plumbing and Heating representatives say homeowners should take into consideration are building codes and finishes, the latter related to adding faucets, cabinets, tile, countertops and lighting.
The company also offers professional heating services, furnace repair, service for boilers, water heater repair, drain cleaning and general plumbing services.
Talmich Plumbing and Heating is located at 9150 Bellcove Circle in Colorado Springs and can be reached by calling (719) 822-0448. For more information visit their above linked website.
Release ID: 88937844