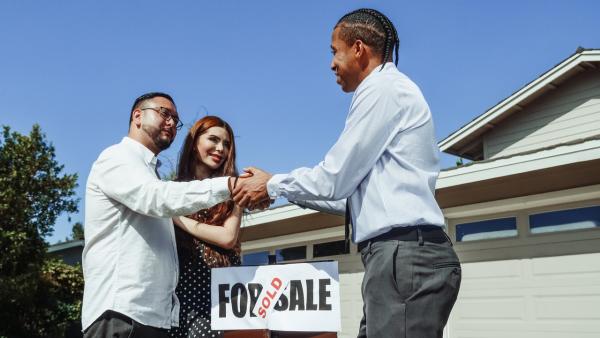 - June 19, 2021 /PressCable/ —
The National Buyers Agent Association released a guide for home sellers when selling a property. The perspective of the guide comes from the association's experience of working with thousands of buyers over the past decades. Buyers are many times also sellers, and there is always a seller on the other side of a buyer transaction. The guide expands on ideas presented in Denver's Consumer's Real Estate Radio show that airs in Colorado every Saturday morning at 8:00 am.
To learn more about these tips, potential home sellers or buyers may visit https://buyeragentsearch.com/colorado-real-estate-expert-home-sell-tips-for-top-dollar/
Many sellers are unsure about the best process to handle incoming offers on their properties. The report gives advice on how to handle that situation with the help of a good sellers agent.
One of the most important ideas shared by the Consumer's Radio host is to not accept an offer that comes in the first hour of the listing being on the market. The seller will more likely benefit by looking at numerous offers. A real estate professional can help their seller assess each and every offer.
It was also mentioned by Barry Miller, a top listing and investor agent in Colorado, that property preparation will ultimately give the seller the maximum price on the home. A few little things like changing the door locks and possibly repainting the door itself can enhance that important first impression. Home sellers typically need 3 to 6 weeks to prepare their home for sale. Listing agents help sellers help take conflicting emotions away from the transaction.
The bottom line is hiring a top selling agent (also known as the "listing agent") just as buyers strive to hire an outstanding buyers agent. The association recommends interviewing 2 to 3 top agents. Having a second and third opinion will help save time fin the long run. A good listing or buyers agent should always be a "fiduciary" and this role can be assigned by the client. Fiduciaries are people who put the sellers or buyers interests above their own.
The guide also reports on the median home price in Denver in the summer of 2021 is now over $600K, which is up compared to the spring median price of $585K. In Colorado Springs, the median price range is close to $450K, this week, also still in an upward trend. Inventory is still low all around the country. In many areas, houses are selling withins 3 to 5 days.
The National Buyers Agent Association is managed by Skyfor, Inc., which also manages the Colorado Exclusive Buyer Agents Association, a non-profit trade association. The national membership includes over 1300 licensed buyer and sellers agent companies throughout all 50 states. All agents must indicate in their profiles what percentage of their clients are buyers and what percentage of their clients are sellers to help determine an agent's focal area of expertise. This information is used when staff evaluate best agent matches for those who contact the association for recommendations. A list of all states with links to the agent profile pages are located at https://buyeragentsearch.com/associations-and-real-estate-agents/
Release ID: 89029161