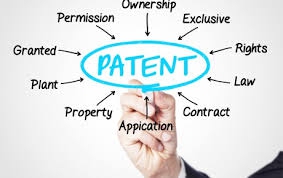 - April 3, 2016 /PressCable/ —
Rick Martin, a Colorado-based patent lawyer, has announced a new service in which he can offer free one-hour phone consultations to any entrepreneurs, small and medium sized businesses and large corporations, whether they are based across the United States or elsewhere in the world. Rick is a skilled attorney with over 1,000 patents issued across the United States and abroad, and he has defended design and utility patents all over America.
More information is available on the official website for the offices of Rick Martin at: http://patentcolorado.com.
Patent attorneys can assist clients in seeking and attaining effective intellectual property rights for their inventions, innovations and creations. They can also advise on the intellectual property rights of others. Rick Martin will discuss this in more detail during his free one hour patent lawyer consultation over the phone with clients, and explain how he can further represent the client before a number of patent offices in order to secure the best possible range of rights for the client.
Since 1985, Rick has counseled over 2,000 inventors, with high tech marketing, licensing and deal-making experiences dating back to 1967. His team of attorneys and technical specialists have backgrounds and degrees in a variety of technical disciplines including electrical engineering, computer science, industrial and mechanical engineering and chemistry.
The new free consultation service is especially beneficial to new inventors. Entrepreneurs who have any kind of idea for an invention can use Rick Martin's site as a resource, or contact the firm directly to discuss their idea over the phone. There is a new inventors checklist available which directs them through the initial steps to take on their journey, from running a patent search to hiring a patent lawyer for the first time.
Once hired, tasks include Rick Martin can help clients with include preparing agreements dealing with technology, such as confidentiality, development, distribution, technology transfer and licensing agreements. On top of this, other tasks include preparing and prosecuting domestic and foreign patent applications in all technologies, and preparing trademark applications and copyright registrations.
Anyone wishing to arrange their free one hour consultation and make the most of the new service can contact Rick Martin and his attorneys on 800.575.8263.
Release ID: 109261