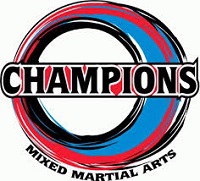 - September 3, 2016 /PressCable/ —
Colorado based Champions Martial Arts has announced the launch of a new alternative to day care and babysitting service where they provide professional free transportation and allow children to learn karate. The opportunity will give children an education in discipline, manners, respect for others, self defense and a chance to exercise, as well as allowing them to rise through the belt ranks.
More information can be found on the Champions Martial Arts website at: http://Championskemposouth.com.
The karate centre is run by master Todd Bradley and his team of instructors, who teach kempo karate, jujitsu, grappling and Krav Maga. The expert team specializes in providing students with realistic self defence lessons that they can apply in real life situations, and Todd Bradley is a 6th degree black belt who has over 38 years studying martial arts.
Through the new child focused service, he strives to help empower children by bringing out the best in them through self defense classes that build confidence, respect, pride and spirit. He has served the Colorado Springs area for over 16 years, and is looking to expand that service by offering this constructive alternative to extended day care.
The site explains that there are a number of different concepts children will learn through practicing karate, helping to benefit them in different ways. The ultimate goal of the new service is to help provide kids with a beneficial experience while offering their parents the chance to go about their duties knowing their children are learning and building character while they're away.
Benefits to learning karate include improved physical skills, including working on coordination, strength, balance, fitness and endurance. The program is personalized to each participant, allowing each student to grow at their own pace. This allows them to grow, learn and develop their character in the most effective way, and sets out goals that they can work towards achieving, setting up a foundation for life skills they can apply throughout their lives.
Full details can be found on the Champions Martial Arts website, where interested parties can get in touch using the contact details provided.
Release ID: 131010