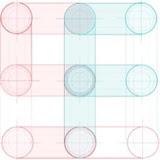 - September 14, 2018 /PressCable/ —
Service First Permits is currently offering permit expediting and full-spectrum permit management services in Colorado and California. SFP is a leading permit management company in the US. SFP is based in Denver, Colorado and was founded in 2009 by owner, Andrew Fairbairn. Service First Permits has been helping businesses, general contractors, and architecture firms manage the entire construction permit issuing process, helping companies save time and money for the past decade. Service First Permits works diligently with local municipalities during the construction planning and development stage. However, they don't stop there – their work continues all the way through to the completion of the project. Service First Permits is not just a building permit expediter, they are much more! SFP is changing the landscape of how the permitting process is managed.
If pulling a permit is what you need, Service First Permits is happy to help. However, Service First can handle the pulling of a permit as well as manage the entire planning and development process, SFP has proven time and time again to be a vital asset to companies through our Colorado and California. SFP takes permit expediting to a whole new level. Their services include full service permit submitting, processing, expediting and management.
In today's busy world of skyscrapers, downtown development, and urban developments, local jurisdictions have many different regulations and rules with regards to building codes. The permit review process for local municipalities can be strenuous, requiring precise documentation and accurate plans of each phase of a construction project. Often times architects, general contractors and design firms can miss details in paperwork and online forms. Missing minor details can be costly, resulting in delayed permit issuing, delayed start dates and loss of income. Anyone that has worked in construction knows the value of efficient time management and adequate cash flow. It is not uncommon for projects to get behind schedule and be over budget! The last thing a general contractor needs is another problem that causes further delays in their project.
Being more than just a building permit expediter, Service First Permits makes sure permits are issued on time and projects stay on schedule. It is their job to speed up the issuing process handling all the minor details required by local municipalities in the Front Range of Colorado and the Bay Area of California. The areas in Colorado include Denver, Boulder, Fort Collins, Colorado Springs, Golden, Lakewood, and all of Boulder County, Adams County and Denver County. In California, SFP serves businesses and construction projects in San Francisco, Redwood City, Oakland, Alameda, Palo Alto, San Mateo, San Jose, Milpitas, and Fremont.
Working with a full-service permit management and expediting company is a must for any construction project large or small. Don't let tedious paperwork keep a project from moving forward. Get in touch with the permitting experts at SFP for a project analysis and see what hiring a full-service permit management company can do for your project.
Managing a construction project whether it is a ground up build, tenant/office refinish, retail remodel, medical construction project, or a new hotel or resort build is strenuous. Working with Service First Permits guarantees improved construction timelines by creating dialogue between private sector builders and public sector review agencies. Call Service First Permits to get started on your permit today!
Release ID: 407399