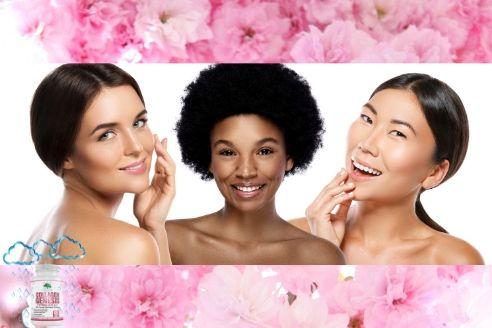 - September 11, 2019 /PressCable/ —
NamFon Nutrition, a company specializing in high-quality natural health supplements, launched Collagen Genesis, a collagen peptide health supplement containing all five essential collagen types. The new pills are ideal for users looking to experience the positive effects of collagen, including healthier skin, joints and bones, muscle growth, and many more.
More information can be found at https://www.namfonnutrition.com
The new supplement provides an effective way for users to experience the benefits of collagen peptides by including more than just the two or three types commonly found in most such supplements.
Collagen Genesis features the five essential type of collagen to create a complete formula that acts as a reliable anti-aging health supplement.
Users will experience healthier, younger looking skin by supplementing the body's natural collagen production. Since the body produces less collagen with age, replenishing collagen levels is essential for a younger skin. Collagen Genesis provides the necessary collagen peptides to promote better skin tone and health.
The new NamFon Nutrition supplement also promotes stronger bones and joints. Collagen increases the flexibility and strength of the joints while also increasing the amount of calcium in the bones, thus alleviating the common joint and bone problems that tend to come up with age.
Additionally, the new supplement will help users grow more muscle and burn fat faster, thus achieving their optimal weight goal while experiencing better muscular health.
The recent announcement is part of the company's commitment to offering high-quality health supplements for customers throughout the world.
A spokesperson for the company said: "We are committed to a natural healthier lifestyle for our customers. Our products are sourced from the best ingredients to ensure quality. We believe any safe, natural approach, which can be used with or without modern medicine, is worth exploring. And that it is possible to have modern and herbal medicines working in harmony."
Interested parties can find more information by visiting namfonnutrition.com
Release ID: 88917167