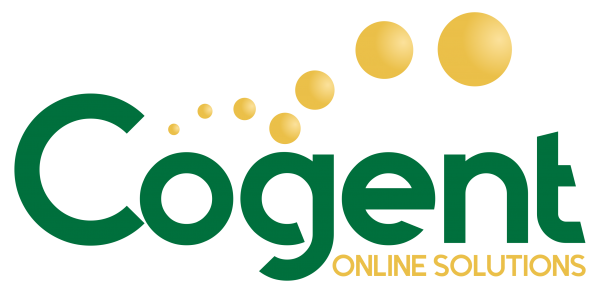 - February 27, 2020 /PressCable/ —
Earlier today, Cogent Online Solutions announced the launch of its new One Stop Online Marketing Solution for local businesses, which is going live across the United States from February 28th 2020. For anyone with even a passing interest in the world of Online Marketing, this new development will be worth paying attention to, as it's set to shake things up. For more information, go to https://cogentonlinesolutions.com/
Currently, with even a passing glance, a person will notice the old way of doing things — and you see people continue to preach this all the time — If you want more customers, you need a Facebook page, you need to be on Instagram. You've got to be posting your pictures, videos, commenting on other people's posts. You've got to have a great Twitter feed & "tweeting" two, three, four times a day.You need to have a YouTube channel, plus a great blog. You must commit to producing quality, long-form content for your audience frequently. And then there is traffic so you will require SEO services.
Even if you do ALL this, there is no sure rock solid return in the form of more customers or patients.The Founder at Cogent Online Solutions, Christian Maguire, makes a point of saying "things are going to change when our nationwide One Stop Online Marketing Solution launches". Mr Maguire's credentials can be found at https://www.linkedin.com/in/localbizturbogrowth/
Christian Maguire continues… "Where you'll always see our competitors doing the same old thing, we are offering a one hit, multi platform, multi format solution specifically for the products and services that make clients the most return on their investment for the least effort and most fulfillment. We do this because we believe the old way simply burns people out and therefore ultimately does not work. This is going to be a huge benefit to our customers because they will attract many more clients/patients without changing a single thing about their business."
Cogent Online Solutions was established in 2016. It has been doing business long enough to realize the stagnation of the current service model and create a solution to this issue and it has always aimed to innovate in any large or small way it can, due to the firm belief that innovation drives progress and greater reward for clients.
Currently, the closest thing to Cogent Online Solutions's One Stop Online Marketing Solution is unreliable and notoriously hit or miss, but Cogent improved on this by placing everything into the one stop solution for multiple formats serving ALL the relevant online and social platforms. This alone is predicted to make Cogent Online Solutions's One Stop Online Marketing Solution more popular with customers in the Online Marketing space, quickly.
Once again, the One Stop Online Marketing Solution is set to launch February 29th 2020. To find out more, the place to visit is https://cogentonlinesolutions.com/
Release ID: 88948094