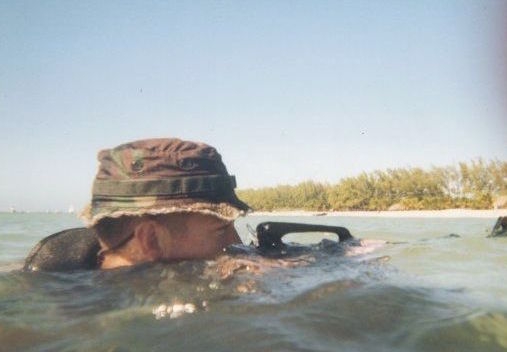 - October 27, 2015 /PressCable/ —
By Mitch Gonzalez
October 26, 2015
Houston, TX – The nation's premiere programming school, Coder Camps, proudly announced its first "Hero Scholarship" recipient to United States Marine Corps veteran Chuck Dishmon. "Mr. Dishmon exemplifies the courage and dedication of what a true American Hero stands for. Being able to award our first ever 'Hero Scholarship' to such a deserving individual like Chuck is an absolute honor for everyone here at Coder Camps," said Coder Camps founder, David Graham.
The Coder Camps "Hero Scholarship" is a full-scholarship to attend Coder Camps. To be eligible for the scholarship, candidates must have served in the U.S. military, police force, as a firefighter, or teacher. The review committee then reviews all applications and selects the applicant that best represents a true Hero.
Chuck Dishmon's professional career truly defines what it means to be a hero. He has spent his entire career dedicated to helping others in the public service arena. Chuck served his country as an elite special operations officer as a Reconnaissance Marine, where his typical work included everything from small unit surveillance, maintaining proficiencies with a range of weapons, and parachuting out of planes. He continued to serve his fellow Americans as a Magistrate for the Supreme Court of Virginia. After serving as a Magistrate, he went on to earn a degree in Philosophy, and spent the next year teaching symbolic logic to undergraduate students as an adjunct professor at Cal State University in Los Angeles. This experience was one of the most rewarding in his life and also where his hunger for learning computer science logic started.
"I'm grateful and honored to be admitted in to Coder Camps," said Mr. Dishmon, "thank you so very much for awarding me with the 'Hero Scholarship;' this is a tremendous opportunity." Chuck's insatiable appetite to learn coding allows him the opportunity to achieve his dream of diving into a career in development.
Coder Camps created the "Hero Scholarship" to provide those that have sacrificed so much for our country and communities with the opportunity to achieve their dreams as a professional programmer without the hardships of hefty school loans or lengthy university schedules.
Coder Camps' Executive Vice President, Chris Lipari, said, "It's an honor to welcome service members into our program through the 'Hero Scholarship.' It's not only a way to give back to the community, and say 'thank you,' it's also a great privilege to work with men and women who sacrifice so much for our country on a daily basis without thinking twice about it."
Mr. Dishmon started his first day of class on Monday October 19, 2015 as a Full Stack JavaScript student. Mr. Dishmon intends to catalogue his experience at Coder Camps on his blog, "I'm chomping at the bit to begin class, and enter this next phase of my life. I can't wait to see where this education leads me," remarked Dishmon.
About Coder Camps:
Coder Camps is the top coding and development school, with locations in Houston, TX, San Francisco, CA, and Seattle, WA. Students learn coding from scratch, and are welcomed without any prior coding experience. The fresh and updated curriculum consists of an intense 12-week bootcamp-style classroom experience. Students can take classes 100% online or in the classroom, where they learn the newest technologies, such as .NET, HTML, JavaScript and much more! Coder Camps boasts a 94% job placement rate and goes above and beyond to help their students find a career after graduation. Find more information by heading over to www.codercamps.com
Release ID: 95028