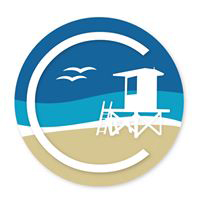 - May 3, 2017 /PressCable/ —
Concerned family members looking for the latest information on drug and alcohol addiction are invited to visit the new website domain launched by Coastline Behavioral Health. This new website promises to provide expert guidance and information on drug and alcohol addiction, on a regular basis.
This new website was created specifically with the needs of those who are serious about helping their loved ones in mind, and Coastline Behavioral Health welcomes questions from anyone concerned over a friend or family member.
The new company website is found online at: https://coastlinerehabcenters.com
Jason Jacobs, Owner at Coastline Behavioral Health said: "this website is being continually developed to provide more information for anyone who needs help for themselves, a loved one or someone they know… ."
Coastline Behavioral Health's Owner goes on to say: "The aim of the new domain name to make it clear that this is more than just an information channel, it's are the solution to problems . The more feedback received, the better served the public will be.
Some of the planned website upgrades being rolled on https://coastlinerehabcenters.com are:
Experiential Therapy – Why this is the solution to a avoid relapse and the reason behind the reported exceptional results.
The experiential solution comprises 2 different forms of treatment.
Outdoors Program – Taking patients to work together and bond through activities designed to develop the self in natural surroundings to develop strategies to reduce and control stress and anxiousness.
Indoor Program – Includes traditional talk based therapy and some psycho-education. The aim of this program is to teach life skills and coping techniques to ultimately enable the individual to get and keep a job.
Further details on the directions to and other information on Coastline Behavioral Health itself can be found on their website: https://coastlinerehabcenters.com
For questions regarding the website itself contact the webmaster at:
Xweb Consulting
Release ID: 193038