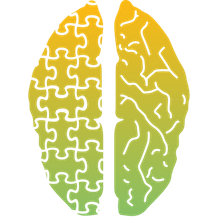 - March 20, 2019 /PressCable/ —
Brandon Hernandez and Will Madden, Co-founders and Senior Partners of Whole Brain Consulting, bring their knowledge of the food industry to FamilyFarmed's 15th Anniversary Good Food EXPO this Friday March 22nd from 4:00-5:00 p.m. through the panel discussion: The Road to Safe and Reliable Food Sources. Hernandez, food safety and supply chain sourcing expert, is a panelist. Madden, expert on outsourced operations, is the moderator of the panel discussing essential processes that food companies must follow to ensure safe local food supply.
Both Hernandez and Madden have extensive experience in the food manufacturing industry.
Hernandez is a consultant on high-risk quality and food safety with over 10 years of experience in every aspect of food safety, R&D and sanitation applications. With a B.S. in biology from Colorado State University and experience with Whitewave Foods corporate headquarters (formerly Zateca Foods), Rodelle/Custom Blending and Claremont Foods, Hernandez brings a wealth of knowledge to the table. Hernandez's depth of knowledge in the food industry includes: USDA and FDA processing applications, flavor and spice blending, snack and bakery manufacturing, vegetable dehydration processing, fresh-cut produce processing, bottling, harvesting practices, GAPs and frozen recipe meal manufacturing. Along with the food safety aspect of manufacturing, Hernandez has worked on numerous R&D projects.
Madden brings over 20 years experience in the field of outsourced operations and entrepreneurship to the table. Starting with a degree in business management from Georgia Tech, Madden began his career with five years at Nestlé and five years at Little Lady Foods, working as an account manager. Madden then invested time learning the ins and outs of the industry first as the director of new business development at Hearthside Food Solutions and later as a key account manager at Fonterra. Madden founded Right Brain Consulting, utilizing deep knowledge of the food industry to negotiate contracts between food companies and co-manufacturers. Later Madden started a candy company, Dulce Foods, all the while dabbling in the manufacturing and selling of sandwiches and managing the lucrative operation in a handful of hours each week. Today Madden optimizes outsourced operations and negotiates contracts between food companies and co-manufacturers.
Whole Brain Consulting, a consulting firm specializing in outsourced operations in the food industry, operates from offices in Chicago and Boulder. From supply chain and operations management to food safety, quality, and regulatory compliance, Whole Brain Consulting utilizes the cumulative expertise of over two dozen industry experts to solve problems for rising food companies.
FamilyFarmed's GoodFood EXPO is the essential event for everyone who supports a better food system — business leaders, entrepreneurs, producers, buyers, sellers, investors and the general public. The GoodFood EXPO runs Friday and Saturday, and will take place at the Isadore and Sadie Dorin Forum on the campus of University of Illinois at Chicago. Tickets for the Friday Good Food Trade Show — which include admission to the Networking Reception and Chef of the Year ceremony honoring Jason Hammel of Lula Cafe can be purchased. The Saturday Good Food Festival is free, but pre-registration is requested.
Release ID: 493858