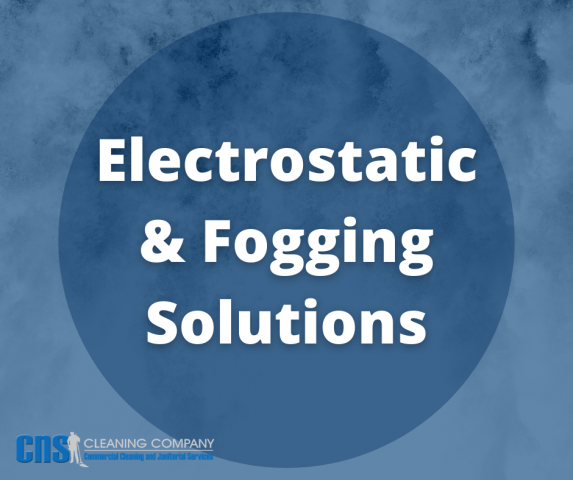 - September 29, 2020 /PressCable/ —
CNS Cleaning Company has provided commercial cleaning services to companies in the greater Philadelphia area and Delaware County since 1983. The company has launched a new disinfecting service to meet the needs of businesses during the pandemic. Our services help companies to reduce the risk of infection so that they can keep their employees and customers safe while they continue their business operations.
Electrostatic disinfection services
Our electrostatic disinfection services offer a revolutionary way to kill 99.9% of all dangerous pathogens upon contact. Our specialized cleaners follow the Centers for Disease Control and Prevention's COVID-19 guidelines to help our clients to maintain sanitary and safe workplaces. Electrostatic sprayers spray electrically charged particles of hospital-grade disinfectant allowing droplets to spread further as they repel each other. The spray is a fine mist so that it quickly dries and does not need to be wiped away. Electrostatic disinfection allows all of the surfaces to be reached, and the application only takes a few minutes. It is an ideal choice for high-traffic areas, including offices, gyms, child care centers, and others.
Fogging disinfection
CNS Cleaning Company also offers fogging disinfection. With this approach, our professional cleaners use disinfection fogging machines to apply disinfectants to areas as a mist or fog. This process lasts from 15 to 30 minutes and can help to reduce the number of microorganisms in the air while it is being applied to surfaces. This is a good choice for large facilities and factories.
Surface decontamination & protection
Our commercial disinfection services also include surface decontamination & protection. We follow CDC and OSHA guidelines to effectively decontaminate all of the surfaces in your facility and to protect them against microorganisms. We can work with you to establish a plan that will meet the needs of your company or facility.
Our three-step disinfect & protect program
The three-step disinfect & protect program used by CNS Cleaning Company is an ideal approach for COVID-19 cleaning services and Philadelphia coronavirus cleaning services. With this approach, our specialized cleaning professionals start by wiping all of the high-touch surfaces in your facility with EPA-approved disinfectants while using microfiber cloths. Next, they spray all of the potentially contaminated surfaces with EPA-approved disinfectants. Finally, we protect against future decontamination by using electrostatic spraying and fogging disinfection with Bio Protect 500. This disinfectant has been registered with the EPA and inhibits bacterial growth for up to 90 days.
Contact us for COVID-19 Cleaning Services in Philadelphia. https://www.cnscleaningco.com/covid-19-sanitation
CNS Cleaning Company has worked with thousands of customers in the greater Philadelphia area and Delaware County for almost 40 years. We have more than 180 five-star reviews on Google. When you work with us, we can help to create a customized plan to address the needs of your facility or business. Contact us today to request a consultation about our commercial disinfection services by calling 1-800-227-9069.
Release ID: 88978635