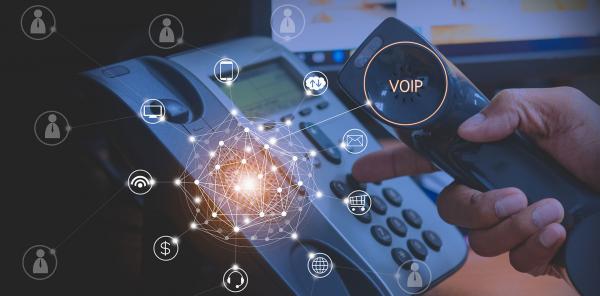 - June 30, 2021 /PressCable/ —
CloudZen Partners, a leading IT Strategic Solutions Consulting firm has launched Cloud-based business phone systems. They are saving businesses 60% on their telephone expenses.
For more information see https://www.cloudzenpartners.com/solutions/pbx-vs-cloud
The launch of Cloud-based phone systems for businesses brings a solution to all businesses struggling to stay ahead of technology in the area of business phone systems. CloudZen Consulting are IT experts with relationships with over 200 IT providers. They provide solutions that help its clients with technology that lays a foundation for their futures.
The servers and hardware for a cloud-based business phone system exist offsite. Cloud-based systems rely on the servers of a third-party provider. This changes who is responsible for maintaining the system.
The launch of Cloud-based systems for businesses makes maintaining the most up to date phone system easy and affordable for all businesses. A monthly subscription fee goes towards paying the hosting companies the IT team.
The cloud-based phone systems may be accessed anywhere there is an internet connection. This makes them almost invulnerable to natural or man-made disasters. Even if a business burned to the ground could continue operations almost immediately because of the nature of the cloud-based phone system.
CloudZen Partners' phone systems affiliates already have Cloud-based systems that are set up. A business does not have to hire people or build infrastructure, just opt into the service. The IT team is in place, trained and ready to keep the servers operating smoothly.
Another advantage a cloud-based telephone system has is that it doesn't need a big IT department or significant resources. A cloud-based system removes those concerns while providing the same high level of functionality. Installment headaches are also eliminated with a cloud-based systems.
Cloud-based phone systems are also easy to size.expand. The technology is scalable either to expand or to scale back which keeps the expense cost-effective at all times. If a company has remote workers, uses video conferencing or has multiple offices they will receive one invoice at a hugely discounted rate.
During the launch of cloud-based telephone systems businesses are encouraged to contact CloudZen with any questions or concerns.
For more information see the above URL.
Release ID: 89030531