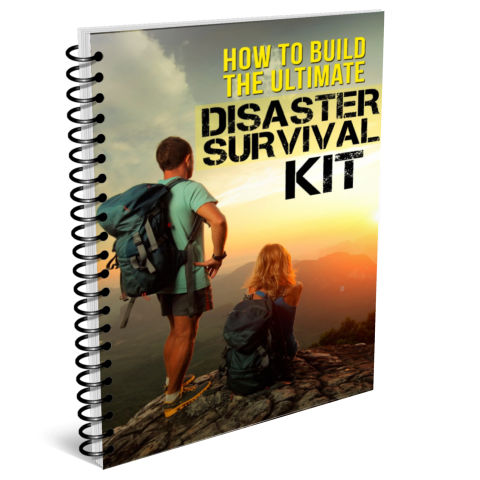 - April 22, 2020 /PressCable/ —
Click Survival has today released a free report titled: "How to Build the Ultimate Disaster Survival Kit". This report aims to ensure people are prepared for any kind of disaster, (including the coronavirus/ covid19 outbreak) and to create a survival kit that is ready to go in any emergency situation. It also aims to ensure that you do not make the most common survival situation mistakes that can cost you your life.
The report has been made openly available and at no cost by ClickSurvival.com. It's available to the general public, thought leaders within the survival and 'prepper' market and anyone with an interest in building a disaster survival kit.
The report was also written with a specific focus on outdoor enthusiasts and generally anybody who wants to be prepared for a disaster, since 'Survival Jim', author of the report, believes "everybody can be affected by a natural disaster, as we have seen with the coronavirus outbreak. Disaster are indiscriminate, so you need to ensure you are prepared!"
When asked about why they released the report at this time, Jim Smith, Owner of ClickSurvival.com said: "People must know how to build this basic survival skill. They need to know how to create a survival kit and what to put in it. More importantly, what not to put in it! All too often people think of creature comforts and forget the basics like batteries or a first aid kit. Here we show you the one thing you absolutely must do when the lights go out, the 13 crucial things you must stock at home, 6 things every survival kit must have, and lots more essential advice."
Interested parties can find the report ready to download, for free, at https://clicksurvival.com/go/free-report-02
Click Survival was founded in 2020 and is a no-fluff, straight to the point, down to earth website, bringing the wealth of experience from Jim's 20+ years teaching survival skills. within the 'Survivalist and Prepper' industry. It is best known for Jim himself. Jim is the single biggest asset to the venture who brings with him a no-messing approach to surviving the worst that life can throw at you.
Its unique position within its industry gives it the authority to produce such a report on building a disaster survival kit because it is a culmination of a wealth of experience from teaching survival skills to people of all walks of life. The survival kit is the basic necessity for every household and here Jim brings his insights to help you create the ultimate disaster survival kit..
For example, as the report aims to solve the problem of being prepared for any kind of disaster, (including the coronavirus/ covid19 outbreak) and to create a survival kit that is ready to go in any emergency situation., it gives valuable information to the reader that will ultimately benefit them by helping people from all walks of life to be ready for when (not if) the disaster will strike their home. This could be the latest pandemic, earthquake, power outage or any number of disaster that are just around the corner.. This insight simply wouldn't be possible, or their advice nearly as effective, without the 20 years spent in the Survival & Prepper community so far.
More information on Click Survival can be found at https://clicksurvival.com
The Report "How to Build the Ultimate Disaster Survival Kit" can be downloaded at https://clicksurvival.com/go/free-report-02
Release ID: 88954480