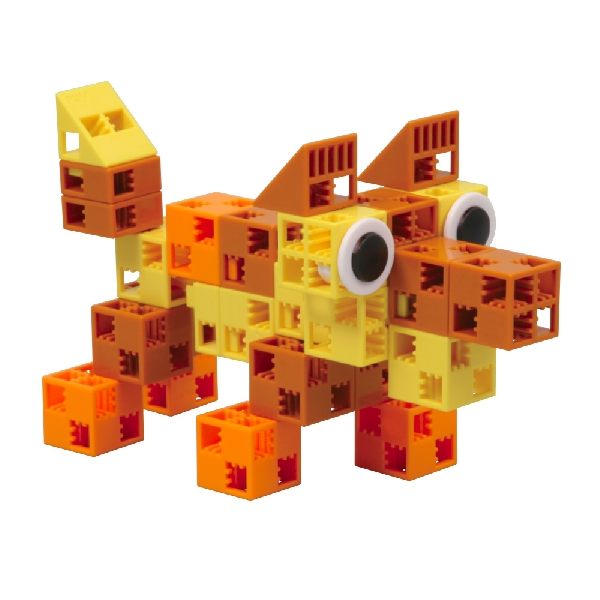 - January 23, 2015 /PressCable/ —
Breaking into the building toy industry can be rather difficult because it is dominated by huge players and it sees new competitors entering the field all the time. With these odds facing potential building toy companies, getting a foothold in the market can seem like a daunting task. 
Lego, Fisher Price and Mega Bloks are just a sample of the big companies that have a huge share of the $2 billion building toy market. However, with that much revenue to go around, Click-A-Brick Co-Founders Georg de Gorostiza and Jason Smith are confident that, despite the challenges, they can make their product a success in a market that isn't easy to break into.
The pair's optimism has been significantly buoyed by the strong performance of Click-A-Brick's initial offering of the Animal Kingdom Safari 30-piece 5-in-1 building toy set. It passed the company's anticipated first week sales milestone on its release and has been steadily garnering good reviews on Amazon.com since it first got listed on the site.
De Gorostiza, who is also Click-A-Brick's Brand Manager, says he and Smith knew the challenges going in, but had confidence in their product.
"We weren't going into this market blindly," de Gorostiza said. "We did our research and we knew we were up against huge brand recognition and brand loyalty to the big guys, but with $2 billion to go around, we also knew that with a great product, we could get our slice of the pie, so to speak. The key is to have a great product offering. People love things that are new, so you'll get those people who just want to try out a new product, but in order to sustain momentum, the product has to be a solid offering and we think we have that with Click-A-Brick."
Smith says rather than taking on the well established brands head-on, new players in the market are better off identifying what sets them apart from those well established brands and focusing on those strengths to garner their own brand loyalty.
"For us, it was the being able to build in any direction," Smith said. "Most other building toy sets require the kids to start with the base of whatever they're doing and build upward, but with Click-A-Brick, they can really start anywhere and build in whatever direction they want. Kids also seem to really love the clicking sound, so that's a bonus and it helps us form our brand identity."
With both building toy sets and educational toys in general set to be continuing trends in the toy industry throughout 2015, the Click-A-Brick Co-Founders are especially confident they can continue to make their mark in the building toy market.
Release ID: 72452