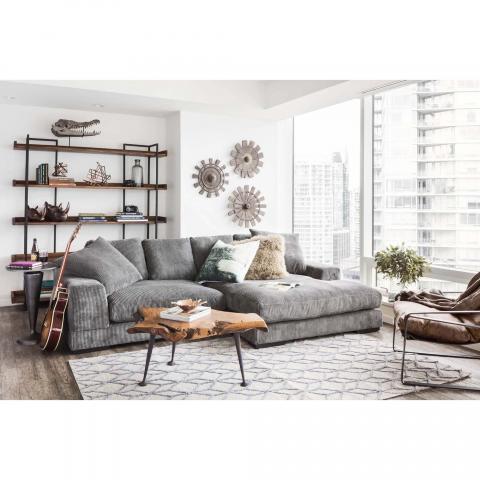 - July 25, 2020 /PressCable/ —
A Cleveland, OH-based creator of modern, contemporary, and iconic home furnishings, has launched a new range of décor and products for the home to reduce stress and anxiety. Modtempo, the specialist company, suggests a beautifully decorated home or space can aid relaxation.
Find out more at https://modtempo.com
The newly launched range includes decorative objects such as the Uttermost Triangle Trio Sculptures, Uttermost Minta Silver Box, and Uttermost Geometric Stars Concrete Sculpture. The designs are reflective of Modtempo's mission to provide clients with an unrivaled array of high-end furnishings at affordable prices.
Modtempo and the expert team behind it pride themselves on supplying customers with unique furnishings and décor that reflects their personal brand, whether they are furnishing their home or a commercial office space.
Reducing anxiety and stress through décor is possible with a little research. Knowing if there are certain triggers can help to eliminate or reduce them. For instance, bright lights after a long day in the office could be replaced by dimmed bulbs or uplighters to create a more relaxed atmosphere.
Plants are said to be calming, whether that is a small pot plant in the living room or a small herb plant in the kitchen. Plants can enhance a person's mood, for instance, lavender is known for its calming properties, which is why some people use lavender pillow mist or oil before bed.
Utilizing innovative storage solutions that help people to stow away their clutter can be a great option for those suffering from stress and anxiety. Reducing the number of items on display can make a home look stylish as it highlights the select pieces of décor on display.
Additionally, keeping shelves half-full can create an illusion of space and abundance. This simple yet effective tactic is enough to make the brain believe there are empty spaces, which can help to reduce the stress hormone cortisol.
A company spokesperson said: "Our high-end service ensures you can create a unique and luxurious abode easily. Customers can contact us directly for any special requests – we strive to service each client with the most inspiring products catered to their own unique tastes and preferences."
To find out more, interested parties are invited to visit the website provided.
Release ID: 88969700