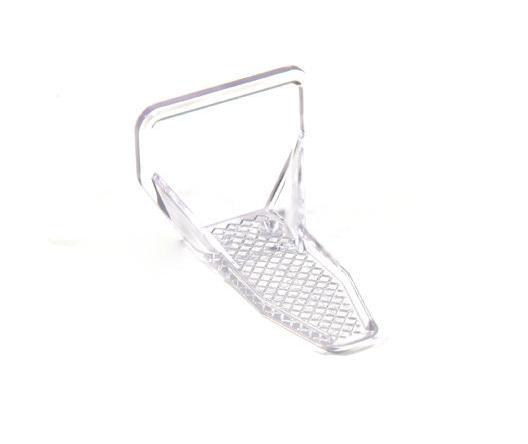 - January 10, 2021 /PressCable/ —
SnoBlox-SnoJax, a US-based provider of patented metal roof snow guards and snow retention system accessories, has updated its extensive line of snow guards to ensure that customers are protected from the potential damage of avalanching snow and ice.
For more information see https://snoblox-snojax.com/products/snow-guards.
The launch of new snow guards comes as SnoBlox-SnoJax aims to provide customers with trusted snow retention solutions that stand out in a crowded market. According to the company, choosing a qualified supplier of snow guards among so many options can prove difficult for customers. As such, its updated snow guards are designed with quality and reliability in mind.
Its clear, polycarbonate snow guards are practical, cost-effective additions to sloped metal roofs in wintry conditions. Architects, roofers and homeowners can benefit from the dependable qualities of SnoBlox-SnoJax snow guards, providing protection for property and passing pedestrians.
Company representatives warn that as snow gathers on sloped metal roofs, there is a risk of damage from falling snow and ice to any property and pedestrian traffic situated below. As such, snow guards provide the necessary control of winter precipitation to ensure safety.
Popular products in the updated line include the SnoBlox Deuce Clear, IceJax I, and SnoJax II. All guards are designed with consideration of the optimal height, width and shape for improved abilities to hold back heavy layers of ice and snow on various types of metal roofs.
SnoBlox-SnoJax snow guards remain practically invisible, combining aesthetics with function. Due to their material, they protect the appearance of the roof as well as the roof itself.
"Clear UV stable polycarbonate is virtually invisible," said a company spokesperson. "What's more, it will not create the corrosive galvanic reaction caused by dissimilar metal roofs when exposed to the elements. Our snow guards hold up in all conditions and, unlike metal snow guards, will not deteriorate the roof."
With the latest announcement, SnoBlox-SnoJax adds new snow guards to its existing range of products and metal roofing accessories that also includes gutter guards, roof clamps, vent protective plates and more.
Interested parties are invited to visit the above-mentioned URL for more information on the new line of snow guards. They can also find out more about SnoBlox-SnoJax along with tips to ensure correct methods of product application and attachment at https://snoblox-snojax.com/about.
Release ID: 88992473