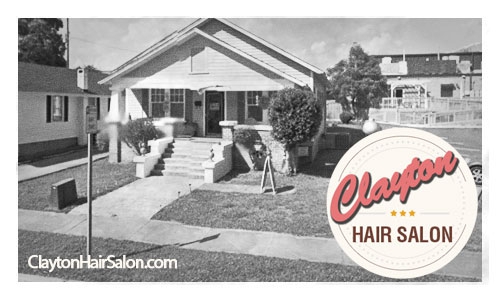 - June 27, 2017 /PressCable/ —
Clayton, NC – Clayton Hair Salon, a Clayton-based full-service beauty and hair salon that provides a variety of hair services, hair coloring, nail services, and more, this week announced after months of redecorating their beloved salon, the new-and-improved layout is officially completed and ready for clients.
Created to provide local Clayton residents with high quality, affordable hair and beauty services that help them to feel good in the skin they're in, Clayton Hair Salon brings over 20-years of professional beautician experience to the table.
"Hair is not something women or men want to gamble with today," said Kristty Smith, Founder and Owner of Clayton Hair Salon. "That's why we take our services and salon presentation so seriously here. We want our store to reflect our company values, which is why we spent a significant amount of time updating and redecorating our store space for clients." Kristty is the managing hair stylist at the salon.
Clayton Hair Salon hair services include women's hair services, hair colors, perms, hair updo, prom hair, men's haircuts, kid's haircuts, and senior hair care. All of the salon's verified beauticians are able to assess face shapes and make recommendations for the most flattering finished results.
As for nail services, the salon provides manicures, pedicures, shellac, acrylic sets, acrylic fill-ins, P&W sets, tips with gel, tips with acrylic, and fill-ins.
Additionally, the salon's website hosts an informational blog that updates regularly with beauty tricks and tips at no cost to the reader.
"We want all of our clients to be up-to-date with the beauty industry's latest offerings today," said Kristty. "Spread the word on our official store revamp, and visit us soon to get a better look at what we have to offer here at Clayton Hair Salon."
Other professionals in the Clayton Hair Salon location include Christy Meekins – hair stylist, Becky Gordon – Nail Technician, and Violet Barbour – stylist and long time location owner. The location has been known by locals for years as "Miss Violet's Place" but reflecting new stylists, has recently began operating as Clayton Hair Salon.
For more information, visit: http://claytonhairsalon.com/.
Release ID: 211397