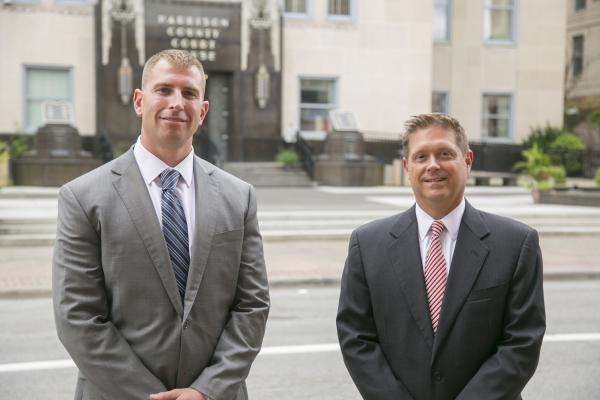 - February 12, 2019 /NewsNetwork/ —
Mountain State Law, a leading personal injury legal firm in Clarksburg, WV, has announced a new consultation service for the families of those who have been killed in automobile collisions. When a loved one dies due to the actions or negligence of another person, their family may be entitled to compensation that can ease their financial burdens, and Mountain State Law is able to help the surviving family maximize that compensation.
More information can be found at: http://MountainStateLaw.com/wrongful-death-attorneys-west-virginia
The Clarksburg, WV personal injury law firm is placing special emphasis on wrongful death cases in the coming months. The cases they are focusing on involve the death of innocent motorists due to the negligence of commercial vehicle operators in West Virginia.
The team at Mountain State Law hates to see people get taken advantage of, and aims to always help clients get the best results in their case. When it comes to personal injury due to car accidents, it can be a highly stressful time for all the family.
This is especially the case when the accident has resulted in the death of a loved one. When a family member is killed in the accident, that stress is compounded by grief and mourning as well as financial burdens. Mountain State Law helps West Virginians and the team prides itself on its compassionate and professional service.
Attorneys Ron Kramer and Sam Harrold have years of experience in the field, and they can use that knowledge to resolve client cases in the most effective way.
Sam Harrold said: "The highways systems in this region can be extremely dangerous, and unfortunately we see the aftermath of many accidents that frankly could have been prevented."
He added: "A car on car collision is bad enough, but when you get a big commercial truck out there with a driver that isn't doing what he or she is supposed to be doing, that's a recipe for disaster. We can't bring your loved one back, but we can make those responsible pay for what they did."
A full list of services is provided on the law firm website at MountainStateLaw.com, and interested parties can get in touch at 304-715-3800.
Release ID: 481417