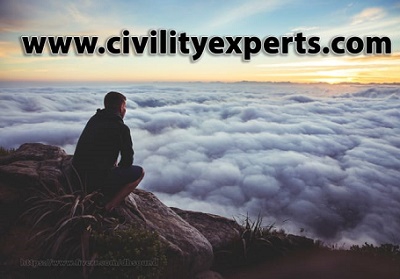 - January 17, 2017 /PressCable/ —
Research conducted by Chartered Management Institute and Workplace Heath Connect, and outlined in the Quality of Life Report, shows that 40% of people say their jobs are "extremely stressful". So just imagine how stressful your job is if your role is to assess and reduce all that workplace stress! Previews of the meditation is already getting good reviews.
Ahead of the launch of its new, free, downloadable mediation for people who are tired from being kind, Civility Experts Inc. CEO Lew Bayer, states that, "Sometimes the people who are the most kind, or seem the strongest, need support too. Choosing civility in an uncivil world can be exhausting and so the "I believe in a friendly universe" mediation is designed to provide support to those who are exhausted from doing the often hard work of promoting kindness and respect. Sometimes it seems like no one cares about civility, but it's not good manners to complain about the struggles faced when trying to consistently choose kindness and respect, so civility and social skills trainers, human resource professionals and managers are often are left to manage this stress on their own. This civility meditation offers a 7-minute escape, where those who are feeling tired or defeated by incivility, can refresh their motivation and energy, and then continue promoting civility. The free meditation is set to go live January 16, 2017.
The idea for creating "I believe in a friendly universe!" meditation came about after members of the Civility Experts Worldwide affiliate team – represented by 85+ affiliates in 24 countries, confided with the CEO that even though they were fully committed to fostering civility, they were finding themselves exhausted at the end of the day and they were looking for a quick and easy way to refresh their civility mindset and energy. Fostering civility is important work that is being done quietly but consistently by individuals, communities and business leaders all over the country and with funding and other supports often in short supply, supports are needed for these civility-minded individuals and organizations.
This mediation is different from general positive thinking meditations because it includes key affirmations that support the attitude and values necessary to foster civility. The meditation is free for anyone to download. Listening to the recording and repeating the affirmations would be a great way to start the day. The meditation reminds listeners what civility is, and so would also be a good opening (or closing) activity for training events, retreats, or meetings. The benefits of meditation are well-known, but research from Wyatt Watson shows that embedding civility in day to day communications and activities can increase engagement and productivity by up to 30%. Imagine how much more good work civility trainers, human resource professionals, managers, community leaders, and other service providers could do just by adding 7 minutes of civility – via the affirmations in the mediation- to their daily activity.
"I believe in a friendly universe!" is being released as part of Civility Experts Inc.'s greater plans to provide people who are striving to be civil and kind and to contribute to the world in a positive way with tools and supports to boost their spirits and energy and help them to know they are not alone in choosing civility. The Macaroni and Please Kit of 30-ten minute manners lessons for parents, teachers, and childcare professionals is already available at no charge. Additional free resources can be found at Civility Resources
The team at Civility Experts Inc., founded in 1999 by Lew Bayer, are internationally recognized as the leading experts on civility at work.
Lew Bayer, is quoted saying: "At Civility Experts, we consider ourselves to be social architects. By choosing civility, each of us has the power to change the social landscape in our classrooms, communities, workplaces, sports arenas, political forums and anywhere we are in the world. Our team is committed to doing everything we can to help others see the value in choosing civility every day".
The civility meditation is set to launch January 16, 2017 . To download the free mediation visit https://www.youtube.com/channel/UCm-MeYFVV5o_Yh8Ju…
Release ID: 161560