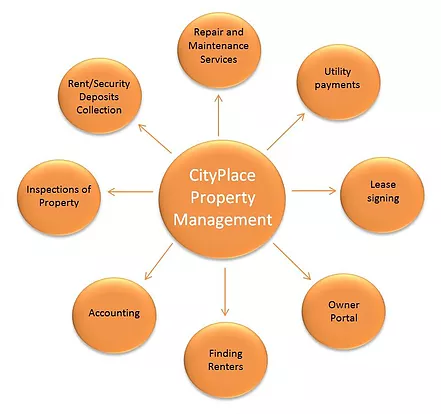 - January 29, 2020 /PressCable/ —
Making the leap from just purchasing real estate to actually become a landlord can be overwhelming. Property management is a huge responsibility but can also lead to great results. An investor doesn't need to get stuck dealing with all of this on their own.
In order to help landlords and investors in the Indianapolis area cope with these challenges, City Place Property Management has published a detailed report for first-time landlords, and a summary of which is as follows:
1. Know What Parts Of The Process Can Be Given To Someone Else
In the end, everything about the rental process goes back to the landlord. But if one or more property managers are hired to help out, they can take care of some of the smaller details. Good property managers will be able to help with building maintenance, preparing the terms of a lease, showing the property to prospective tenants, and even handling lease renewals.
2. Get A Thorough And Carefully Written Property Management Agreement
If a landlord is going to work with a property management company, its imperative to make sure the contract with them covers all the essentials so that everything is taken care of and nothing slips through the cracks. Be sure to read the contract in full, and take special note of anything regarding the exchange of money, fees, and the conditions under which the contract may be terminated.
3. Know When To Expect Reports And Rent Payment
Another important part of working with a property management firm is being aware of when and through what process rent payments will be sent. Alongside rent, there should be a report at least monthly from the property managers that includes information such as how much is being spent on maintenance and the turnover rate for the renters in the building.
4. Find A Property Manager That Communicates In a Proper Way
Property management companies come in all shapes and sizes. Some prefer communicating via e-mail, while others make frequent phone calls. Some may even stick to texting or use a special app for rental-related communications. Whatever method is preferred, find a manager who also is comfortable communicating in that way. Keeping in touch with the property manager will be vital to the success of the property.
5. Know What the Landlord Responsible For
As a landlord, one has a lot of responsibilities for the state of the property and toward the tenants renting it out. Do some research into federal, state, and local landlord laws to know the ins and outs of what's expected from landlords. Then make sure the property manager is aware of and agrees to those responsibilities as well. Even if the property manager is maintaining a building, it's still on the owner to make sure everything is taken care of up to standards.
6. Learn About The Eviction Process
No one wants to do evictions, but most long term landlords are bound to experience one sooner or later. Its critical to learn all about evictions, especially state and local laws related to them. Some states make evictions easier than others, while others require giving a tenant as much as two months after a notice of eviction.
City Place Indianapolis Property Management Company is a real estate firm that focuses on improving property value, increasing ROI and removing the hassles associated with owning/managing a rental property.
CityPlace Realty & Property Management
2025 Shelby St, Indianapolis, IN 46203
https://www.cityplaceindy.com/property-management
Release ID: 88944430