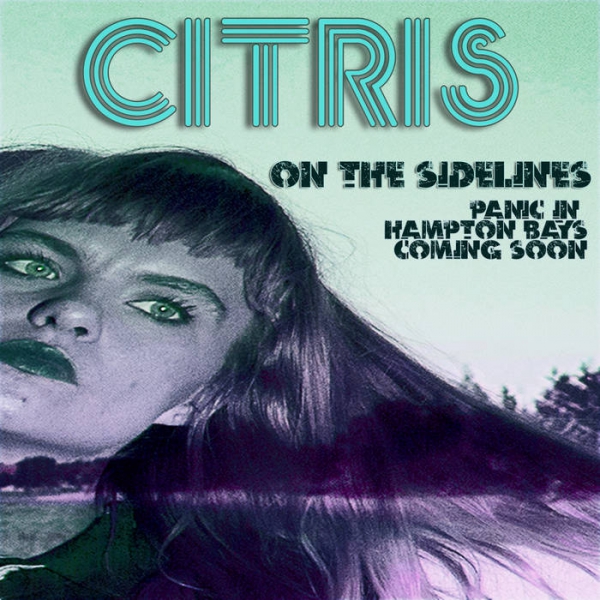 - September 2, 2015 /PressCable/ —
CITRIS will be releasing their grunge psychedelic alt rock album titled 'Panic in Hampton Bays' within the next few days. On their website they have 9/1/15 as the release date but it has not been published yet, leaving room for the anticipation to build.
Their song 'On the Sidelines' was recently released with a 'name the price' business model on their website. They already have a well put together music video for this song published on YouTube. This song was recently reviewed by m dirt Records, a post grunge rock music site.
The review mentions how the song sounds like "Nirvana meets Foo Fighters in an eclectic classy womanly way". The song and corresponding music video on YouTube is 4 minutes and 8 seconds.
The opening lyrics are as follows:
"they only want you when you're sane, they only want you to feel okay, and when it don't feel right, they tell you 'pay no mind'"
"but maybe we're just rejects force fed concepts all of the time, all of the time and maybe we can be friends, see through the same lens… on the sidelines, on the sidelines"
Song and Lyrics by Angelina Torreano
Angelina- vocals/acoustic & electric guitar/synths Chris- drums/bass/guitar/synths/horns/percussion and backing vocals
Album photos taken by Lauren Berthelot Music video for "On the Sidelines" by Anna Moreno Bosketti
Anyone can read the full music review, listen to the song 'On the Sidelines' and watch the YouTube Video here:
http://mdirtrecords.co/citris-on-the-sidelines-review/
m dirt Records is a Post Grunge Rock Music Site dedicated to curating and creating interesting reviews & news relevant to the Post Grunge Rock Music Industry. It may sometimes discuss music that is a little lighter and cleaner than grunge music such as alt rock or grunge pop and at times not afraid to discuss some heavier and dirtier forms of rock music including metal. The primary contributor to the site has extensive years within the music industry as a musician which evolved into being the Recording Artist for melodic DIRT.
Release ID: 90378