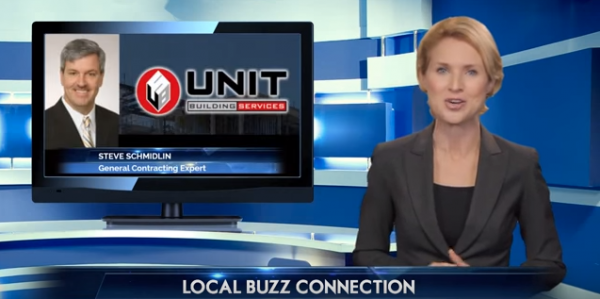 - February 9, 2016 /PressCable/ —
The Cincinnati-based online marketing firm Web Marketingville launched Local Buzz Connect, a client interaction video production and promotion service to help local businesses increase and improve their online presence.
More information on Local Buzz Connect is available at http://LocalBuzzConnect.com.
Web Marketingville is a non-traditional online marketing agency delivering online reputation management, web design, search engine optimization and local marketing solutions. The company has recently expanded its services with the introduction of a new video marketing department, Local Buzz Connect TV.
Local Buzz Connect TV produces and directs costumer review branding video commercials that add online reputation, brand awareness and credibility to local businesses. To ensure maximum exposure and 'buzz', the Local Buzz Connect team uses proprietary search engine optimization and social media placement systems that distribute the videos to various local news outlets and social directories, including Youtube, Facebook and Twitter.
The costumer review branding video commercials use professional spokesmodels and are shot and edited in a cutting-edge studio allowing the Local Buzz Connect TV experts to create and add personalized prime-time backdrop graphics and animation for each business.
According to Local Buzz Connect, the review branding commercials can be used to not only create 'buzz', credibility and sales online but also be embedded in the company's website, blog or marketing campaigns and sent out in emails or proposals to establish a professional reputation with customers and business partners.
The founder of Web Marketingville, Ken Geers, adds that "online client interaction videos give local businesses an online personality and sense of authority that cannot be achieved with the written word".
Local Buzz Connect TV also provides a Connection Booster program designed to improve the exposure, online credibility and expert status of professionals or business owners through professionally shot and edited expert interviews to be syndicated online.
In addition, the non-traditional online marketing agency is offering local businesses a BETA Testing special deal that includes a review branding commercial at a highly discounted price along with a free Reputation Marketing Strategy Session to learn how Local Buzz Connect markets its videos.
More information on Web Marketingville and how its video marketing services can benefit local businesses is available at http://localbuzzconnect.com/ohio/cincinnati/web-ma….
Release ID: 102950