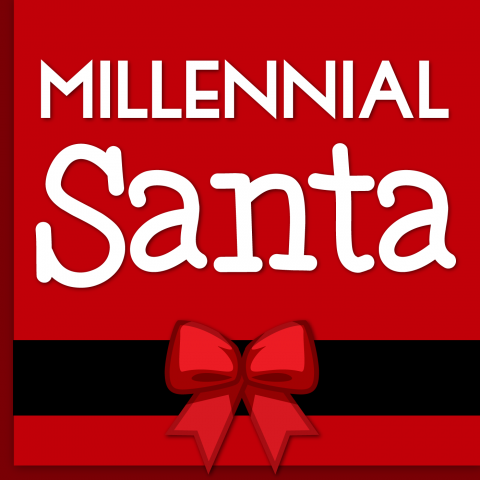 - November 22, 2017 /NewsNetwork/ —
Millennial Santa, a new audio podcast where children can text, call or email Santa and Sunny the Elf their most pressing questions and then join them every day to find out a little bit more about their lives in the North Pole, has launched.
More information is available at http://millennialsanta.com.
Millennial Santa is a new podcast for kids for who love Santa and get excited about the Christmas season and the parents looking for an entertaining, cheerful show to enjoy as a family this holiday season. The new podcast provides children all over the world the opportunity to call, text or email Santa and his helper 'Sunny the Elf' any questions they may have and join them every day as they provide an exclusive look into what life in the North Pole really is like.
According to the show's producers, "KELF, the North Pole's new radio station has been hacked by a human child. And now, kids and adults from all over the world have an opportunity to ask Santa their questions. They can join Sunny the Elf and Santa Claus himself as they offer an exclusive look at what the North Pole and continue their mission to spread Christmas cheer throughout the year."
With daily episodes being released through Christmas Day, Santa Claus will be answering questions that interest most millennial families such as the eco-friendliness of his reindeer-powered sleigh, how Santa uses wi-fi on Christmas Eve and even if he and his helper Sunny have already adhered to Amazon Prime's shipping to deliver the presents.
They will also be finally answering the age-old question about why Santa never seems to age, if he and Mrs. Claus have any children themselves, if they take ride-alongs in their sleigh and why if he's so popular in the North Pole has he never run for President, among many others.
All the new Millennial Santa episodes are available for free on iTunes, through its website on the link provided above, and on the free Parents On Demand Network app available on Apple and Android.
To ask Santa a question, leave a voicemail or text him and his helper 'Sunny The Elf' kids and their parents can call or text 856-99-SANTA (856-997-2682) or visit their Facebook page at http://facebook.com/millennialsanta.
Release ID: 267773