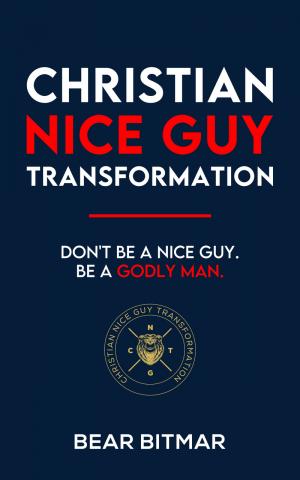 - March 11, 2021 /PressCable/ —
Christian dating author, Bear Bitmar, has just released a tell-all guide to help young Christian men find their perfect partner. "Christian Nice Guy Dating Transformation" contains all the advice single Christian men need to attract, and one day wed, a loving Christian wife.
For more information, details can be found at https://www.christianniceguytransformation.com
With the release of "Christian Nice Guy Dating Transformation" author and Christian dating expert, Bear Bitmar, lays out the steps required to stand out from the crowd, and attract a godly wife.
Inside this new book Bear Bitmar will explain how to go from being a constantly friend zoned "Christian Nice Guy" to a "Godly Man," while building a Christian framework around the concept of dating. Bitmar goes into detail about how, with the help of Christian coaches, he managed to escape the "Christian Nice Guy" trap, while finally learning how to truly talk to and attract women, using the examples of Jesus himself as a standard bearer.
In "Christian Nice Guy Dating Transformation," Bitmar has made it his mission to pass on what he's learned through hard experience to a new generation of Christian men looking to find their future wife, and escape the "nice guy" trap. By implementing a Bible-based approach, Bitmar draws on the stories of Jesus to guide readers in building the confidence and know-how to attract Christian women.
Drawing predominantly on the teachings and wisdom of Jesus, "Christian Nice Guy Dating Transformation" takes readers step by step through everything they need to know about how to date in modern times within a biblical framework, as well as the process of changing from a scarcity mindset, to one of abundance.
Bear Bitmar was originally inspired to write this new book after discovering that the major stumbling block to meeting an amazing Christian partner was self limiting beliefs. After years of having every interaction turn into an awkward misstep or rejection, Bitmar met Christian coaches who would soon turn the author's life around.
A satisfied client said "An amazing insight on the inner workings of how and what it takes to find a Christian woman, and also an honest and open take on dating in general."
For more information on "Christian Nice Guy Dating Transformation" by Bear Bitmar, please visit https://www.christianniceguytransformation.com
Release ID: 89000624